Credit Conversations: Interview with a Professor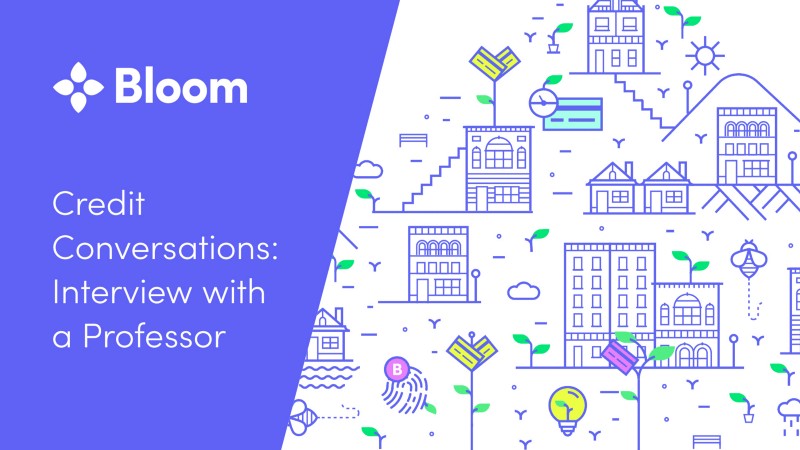 This post is part of Bloom's series: Credit Conversations. Credit Conversations is part of the Bloom Economic Research Division (BERD). BERD's mission to open source our learnings, research and interviews to create a more inclusive, global, personal credit system.
This new series "Credit Conversations" will be more than numbers and data. We will be going on the ground, across the world, highlighting deeply personal stories that reflect a raw and holistic view of credit. This series features interviews with people on their diverse experiences and life journeys, raising awareness how credit impacts all of us.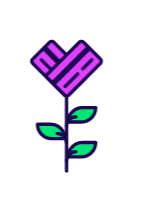 Introducing Nolan
We would like to highlight the personal stories of our community to share the human stories behind credit. To kickoff our series, we would like to feature our guest Nolan*, a senior professor of engineering at a prominent California university. He immigrated from India to the United States and started teaching at the California university in 1995. With unique insights from his journey, he shares with us his deeply personal experiences and unique perspective on credit.
Nolan describes his hope for Bloom and what it can accomplish as "I hope [Bloom] can give power to customers to monitor and control their creditworthiness. Right now the credit scoring process is not in my hands; it's in someone else's hands."
Immigration and Credit
His experience in moving to the US is far from singular. Research has estimated that around the world, there are 224 million people living in a country that is different from their country or territory of birth. In fact, international migrants comprise of 3.3% of the world's population today.
Pew Research shares that the U.S. has more immigrants than any other country in the world. The US is recognized as the land of opportunity, with many immigrating to the country with ambition and hope of a better life. The quintessential American Dream is first described in 1931 by James Truslow Adams in his book The Epic of America, as "life should be better and richer and fuller for everyone, with opportunity for each according to ability or achievement" regardless of social class or circumstances of birth. It's been decades since the American Dream was defined, but the sentiment still holds true. In 2016, 1.49 million foreign-born individuals moved to the United States.
However, credit history does not translate cross national borders. Due to discrepancies in how data is collected and stored, as well as differences in regional laws and culture, there is no global credit score, making it significantly challenging to transfer credit history across national borders. This poses significant hurdles for new residents. Without existing credit history, new immigrants face challenges in getting loans, getting a credit card, buying a car, renting an apartment and many more functions of setting up a solid foundation.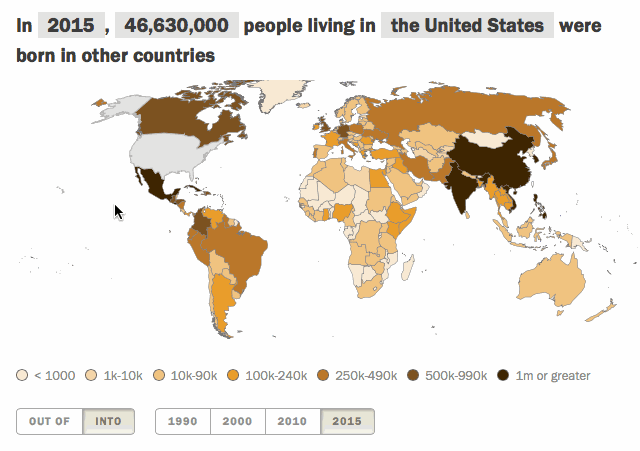 Building Your Credit Score
Nolan shares his experience in increasing his credit score. Despite being highly educated with a long history of credit worthiness, the process of building credit history from scratch was daunting.
He describes the process, "It was very, very hard for me. The way that it worked was if you didn't have a Social Security number, you didn't have income and if you didn't have income, you couldn't get a credit card. I remember a time when the credit unions couldn't issue me a lot of credit. I wanted to visit my sister in New York. So I went to the bank and they said 'We'll issue you a credit card with a $250 limit.' But the ticket was $400 and I couldn't even buy an airline ticket with my credit card. I remember I had some money in my bank account and I had to go to an agent and pay with a cashier's check. In order to move past the $250 spending limit, I had to build up a credit history. I would pay for small things like groceries, gas and whatever I could to start building my credit trustworthiness. And then every year I would request an increase in my credit line. It took many, many years to get to a point where I could even get a car loan. That process took 6 years. But my mortgage loan took even longer! 15 years!"
Experiences with Credit
With compromised credit cards and data breaches dominating the headlines, fraud is a concern that affects many. In fact, last year's Equifax breach impacted over 150 million Americans.
Nolan shares some of his experiences with fraud and how he learned to protect himself. One time he had his debit card hacked, "There was misuse of my debit card even when I had possession of it in my back pocket. Someone else had maxed out my debit card with $300 and the only reason I was notified of the unauthorized purchases was because I turned on my notifications. I think it was because I used the card at a gas station and there was no pin on it so anyone could use it."
When asked if he had any experience with identity fraud, he shared:
"Yes! If someone gets access to your Social Security number, DOB and name, they can open a credit card in your name and start using that credit card. That is what happened in my case. Someone used my credit card, they didn't pay, the account became delinquent and the bank came after me. The credit card was under another address, but the bank was able to track me to my real address. They told me, 'You owe us $10,000' but I had no idea there was another credit card opened in my name!"
Unfortunately, when fraud occurs, it's often a long and complicated process to set right. "The resolution took 6 months and hundreds of hours of paperwork, phone calls and being on hold. I had to get a police report, talk to the banks, and work with the three reporting agencies to reverse the damage. It became such a headache for me. I'm lucky because I knew what to do. But most people don't know where to start if their identity is stolen."
To protect himself now, he uses credit monitoring companies (which are often additional services that the same existing credit companies charge for) and put a freeze on his credit. "Now I pay extra money each year to keep a tab on Equifax. I have paid another private company to monitor my credit history and I have put a lock on issuing any loan under my name. So everything that happens comes through me. It's not too much money, but it gives me a peace of mind."
This serves to highlight one of the biggest problems with the existing credit system, which is that "There's a monopoly of the three credit reporting companies — Equifax, Experian and Transunion. They are all private companies who use FICO scores and they collect data on citizens without their control and knowing. These three companies and one scoring company controlling this process is just not tangible. Additionally, it's so difficult to get out of a bad credit situation. You have to pay third parties to improve your credit score when that happens."
Often times, it's on the victim to "prove" they didn't commit the fraud before institutions set it right. Nolan reflects, "I've also had a personal check fraud for $1000. That personal check was from many years ago and when it went through my account again, I said 'How is this possible?' I called my bank and they said there might've been a glitch where the same check number got attributed. This was before online banking so there was no history of my checks on the computer. But luckily, I had a folder of all my original checks and receipts and I went home and found a copy of that check. Then I went into the bank to prove to them my original check was not for $1000 and it was for some other amount. They admitted to their mistake and refunded me the amount, but they didn't tell me if it was their fault or a successful double spending problem."
The Future of Credit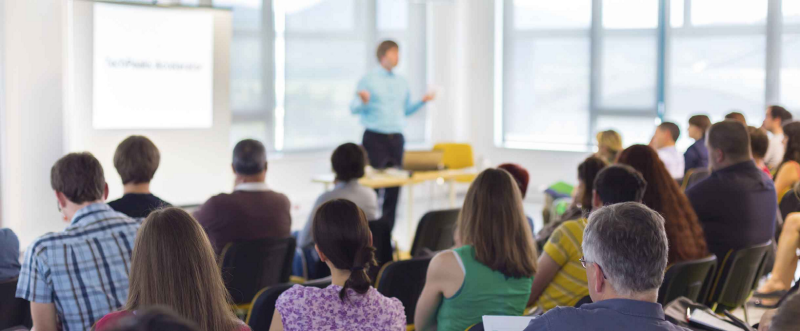 As a top professor at a prestigious California university, Nolan is understandably passionate about education and believes it is the key to helping others. One of the main challenges that he hopes Bloom can tackle and address is "the lack of financial education for everyday people. Most people don't know they have a credit score when they get a Social Security number. So they might not know if they have a bad or good credit score until it's too late."
Nolan explains how decentralization can pave the future for safe credit scoring and address existing problems with our current system. "[What is needed is] some sort of decentralized system that becomes the reporting company. This will give individuals, banks, companies, and issuers the same level of interaction so you yourself can control and monitor your credit score. It provides transparency, but also privacy. The security aspect should also be addressed right away. This is the low hanging fruit. People who use the three reporting companies are dependent on the companies keeping their files safe. And with what happened with the Equifax breach, personal information got hacked and this is very dangerous."
In fact, this is one of the reasons he is excited about Bloom. "The blockchain doesn't care where you are physically. All you need is a private key and you can allow Bloom to give that to you. If you already have credit history, you need to convert your existing credit to Bloom's new credit scoring system. But for users with no credit, they'll start with Bloom. It would also give me a sense of security because now there is a three way agreement made between Bloom, the agency requesting the credit score and me as the consumer."
"Bloom should protect your credit score, be globally accessible and implement a unique identifier that isn't only connected to your Social Security number."
Our new series "Credit Conversations" shares the humanity surrounding credit and highlights diverse experiences. If you would like to be featured, please email us at team@bloom.co with the subject "Credit Conversation".
*Names have been changed to protect the privacy of individuals.