Built on Bloom: How SendPut Makes Employee Expense Reimbursements Instant with Bloom Protocol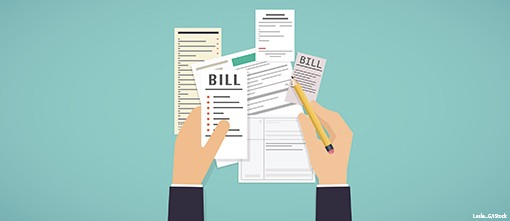 As an employee, reimbursements can be a pain. The reimbursement process allows employers to pay back employees who have spent their own money for business-related expenses.
However, too often this pay-back process is laborious, inefficient and puts financial strain on the individuals. It may take weeks or longer to get reimbursed (depending on company policy and operations)! This can put employees in a tough spot, especially for those who often travel for work, attend events or purchase supplies where they may incur temporary cost.
It's really important that these work-associated transactions are administered and settled with efficiency, accuracy, and accountability.
SendPut solves these problems by enabling employees to get issued an instant microloan if they needed to be quickly reimbursed by the company.
Enabling Stress-Free Reimbursements
SendPut was inspired to solve the problem of getting reimbursed faster. The team built an MVP and leveraged existing service providers Bloom and Dharma to issue micro-loans for the service. They integrated BloomID to enable safe identity verification of employees, allowing for secure transactions and microloans.
Project members Lian Thompson and Ellie Day shared, "Both of us have been in situations where we needed money from a reimbursement right away. If Sendput had existed it would've saved us from the stress of having to use our own funds and waiting weeks for a reimbursement to come in."
You can see the repo here: https://github.com/colark/sendput
Building with Bloom
Bloom enables an infrastructure for decentralized identity and lending which puts your security and privacy first, reducing the risk of data breaches, and mitigating the risk of identity theft.
Anyone can build with Bloom. You can get started here through our Attestation Kit and Development Portal.
Learn More Here: