Bloom Lending Spotlight: Karma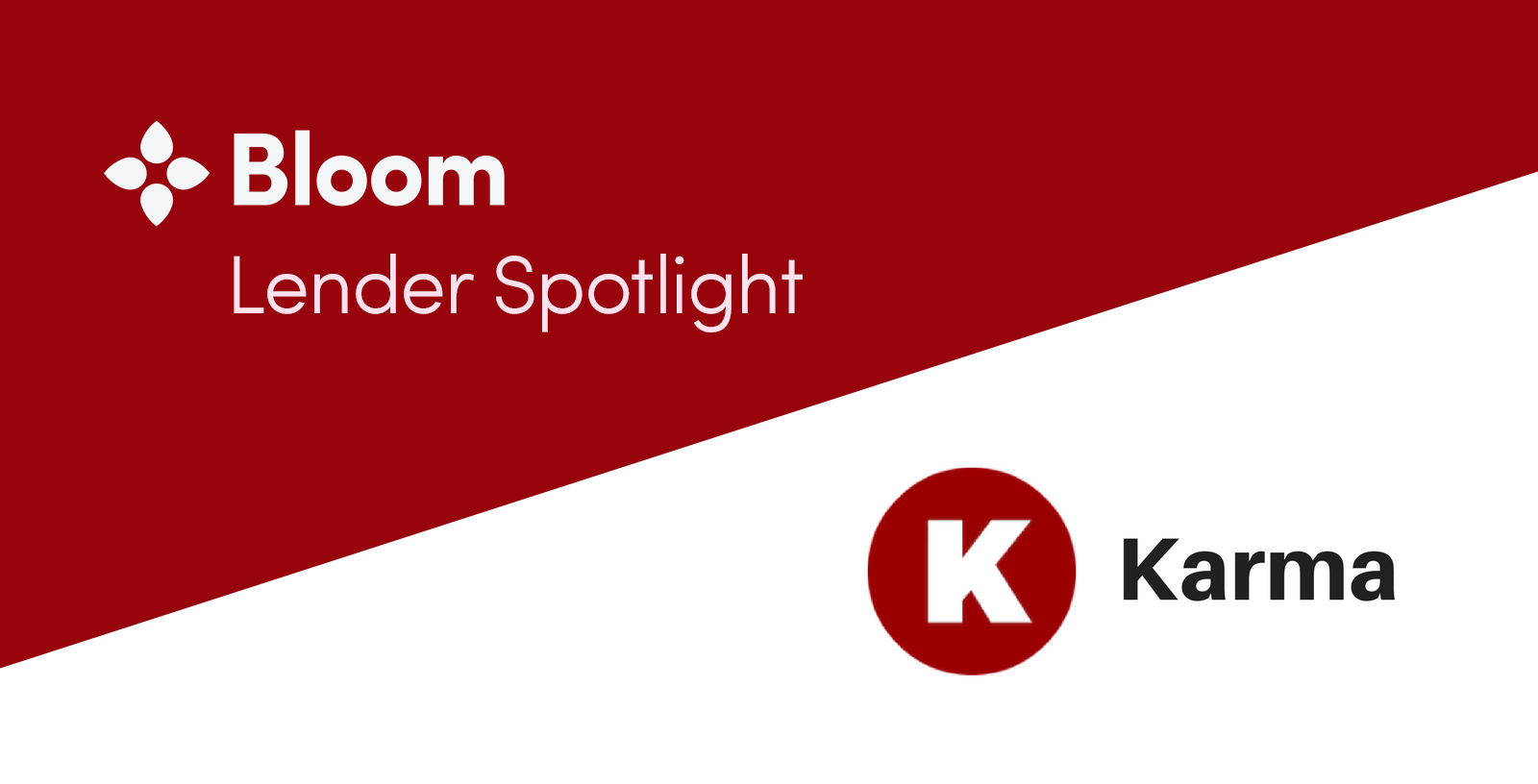 Today, we are announcing our lending partnership with Karma.
Karma will be joining the Bloom ecosystem by offering their loans on the network. Early participation is key with lenders, providers and borrowers for the network to grow. We are especially excited to share their mission of bringing financial access to people around the world.
About Karma
Karma is a global decentralized platform on the blockchain, where people and companies can lend money to each other. Through their p2p ecosystem, they enable cross-border loans for the underserved around the world.
Their mission is to bring financial decision-making to a larger scale of users, rather than centralized entities. On the Karma platform, users can participate in different kinds of financial products, from short-term loans to interest-free, unsecured loans with an open return date. Through Karma, any assets can be given as collateral or towards credit.
Each participant can request a loan with varying terms and in return, investors can also offer investments on their terms. Karma also supports loans with open dates, where users that opt-in may return the loan as soon as reasonably possible.
In the Karma ecosystem, anyone can access or support a myriad of financial instruments. Stakeholders can participate in the following: escrow, transaction transport, analytics, scoring, underwriting, and insurance. Each community member earns money and reputation for useful actions, such as onboarding "good" borrowers.
Karma will be an early participant of the Bloom testnet API to provide feedback on the integration of scoring and identity mechanisms. Karma lenders will have more data about future borrowers, enabling better decisions on lending.
We are looking forward to sharing more about this partnership!