Bloom Lending Spotlight: BlockFi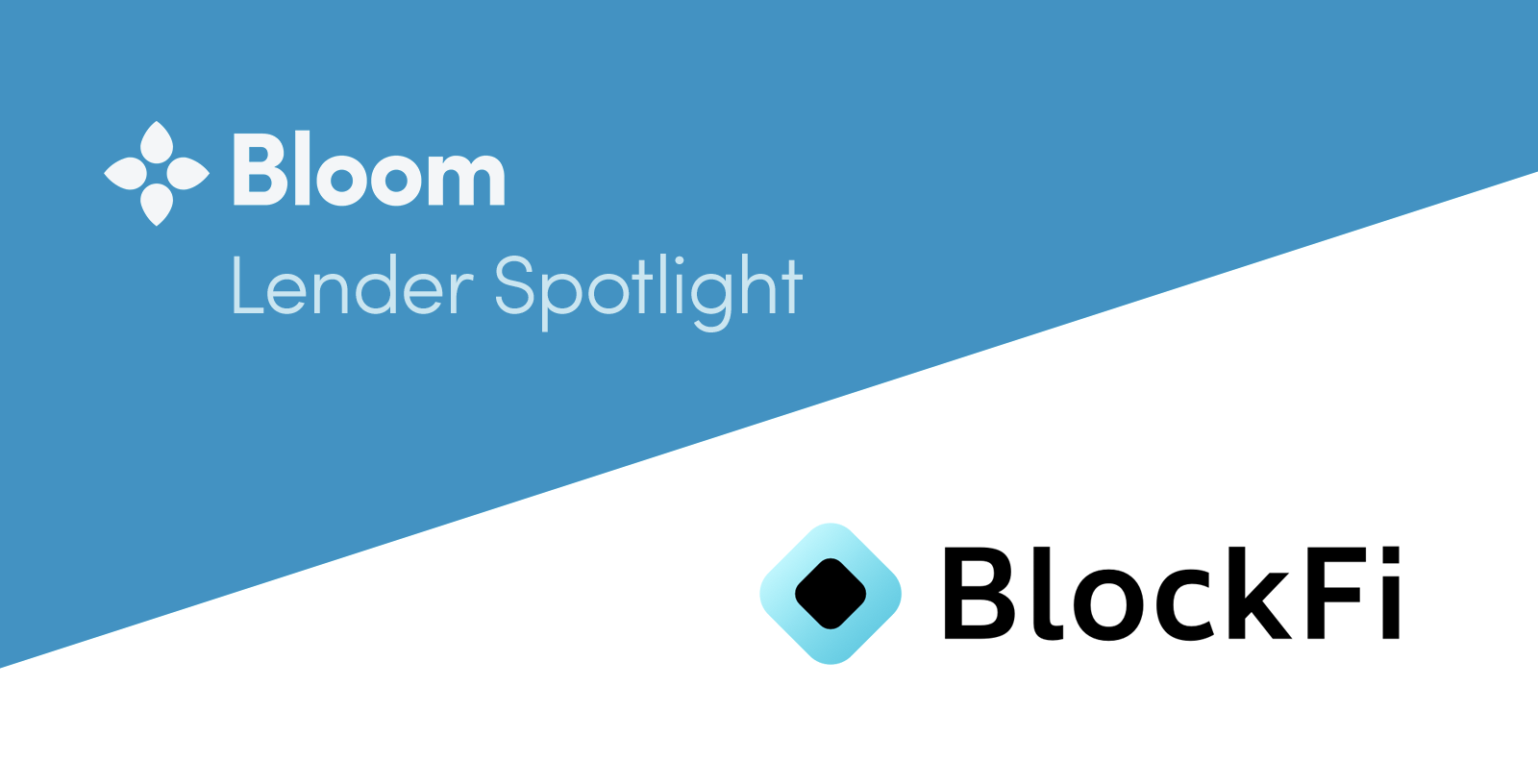 We are excited to announce Bloom's partnership with BlockFi — a lender that provides USD loans to crypto owners. Their mission is to build diversified offerings for the blockchain asset sector and financial products that meet the needs of individuals and institutions that hold blockchain assets.
The total market of crypto-assets has increased dramatically in the last year from $11B to $300B. Yet, there are limited ways to access liquidity on your crypto assets without selling them. BlockFi aims to change this by building products that provide flexible lending structures and the best borrowing rates for crypto asset holders.
Starting with select markets in the US, BlockFi publicly launched their USD loan product in Q1 2018. This is a one-year term loan that is available to anyone in the 35 states where they are currently active. This means that clients are able to receive loans based on the value of their digital assets like Bitcoin and Ether. Currently, BlockFi loan sizes range from $5,000 to $250,000, and monthly payments are accepted in both USD and crypto.
Other unique features include interest-only monthly payments and an automated notification system that alerts users if crypto prices are declining. BlockFi's platform securely stores crypto collateral via a partnership with a licensed custodian.
BlockFi's online loan application takes only a few minutes to complete and approved clients can receive their loan offer and funds within hours. Their team comes from fintech and online lending backgrounds. You can learn more about their product offering and apply for a loan at BlockFi.com.
Bloom + BlockFi
BlockFi loans will be available for users on the Bloom network.
Additionally, their loan program will integrate with BloomID and BloomIQ to evaluate candidates. BlockFi intends to use BloomID on the network for ID verification. BloomIQ reports and tracks current and historical debt obligations and payment information that are tied to a user's global, secure identity through BloomID. BloomID and BloomIQ will enable a fast and seamless evaluation for loans on the network.
"We're excited about Bloom's approach and our collective future. A seamless connection to securely receive data on BlockFi applicants — with full transparency and user control — is an innovative approach that we are happy to support. Additionally, being an early offering on the Bloom marketplace aligns well with our approach of offering the fastest, lowest cost and most flexible terms for USD borrowing backed by cryptoassets," shares BlockFi project lead Zac Prince.
"BlockFi's service allows you to apply instantly, lock down your terms, and get a decision within a few hours. The lending market is often slow and antiquated. Quick lending decisions create a much improved user experience. Bloom shares a similar vision. We're making UX and our mobile experience seamless and straightforward for new users, even those users who are not familiar with crypto. We are excited to better integrate our products and provide BlockFi connectivity for our users," said Shannon Wu, from Bloom.
Together with BlockFi, we are excited to support developments to the blockchain lending ecosystem.