Bloom Lender Spotlight: Everex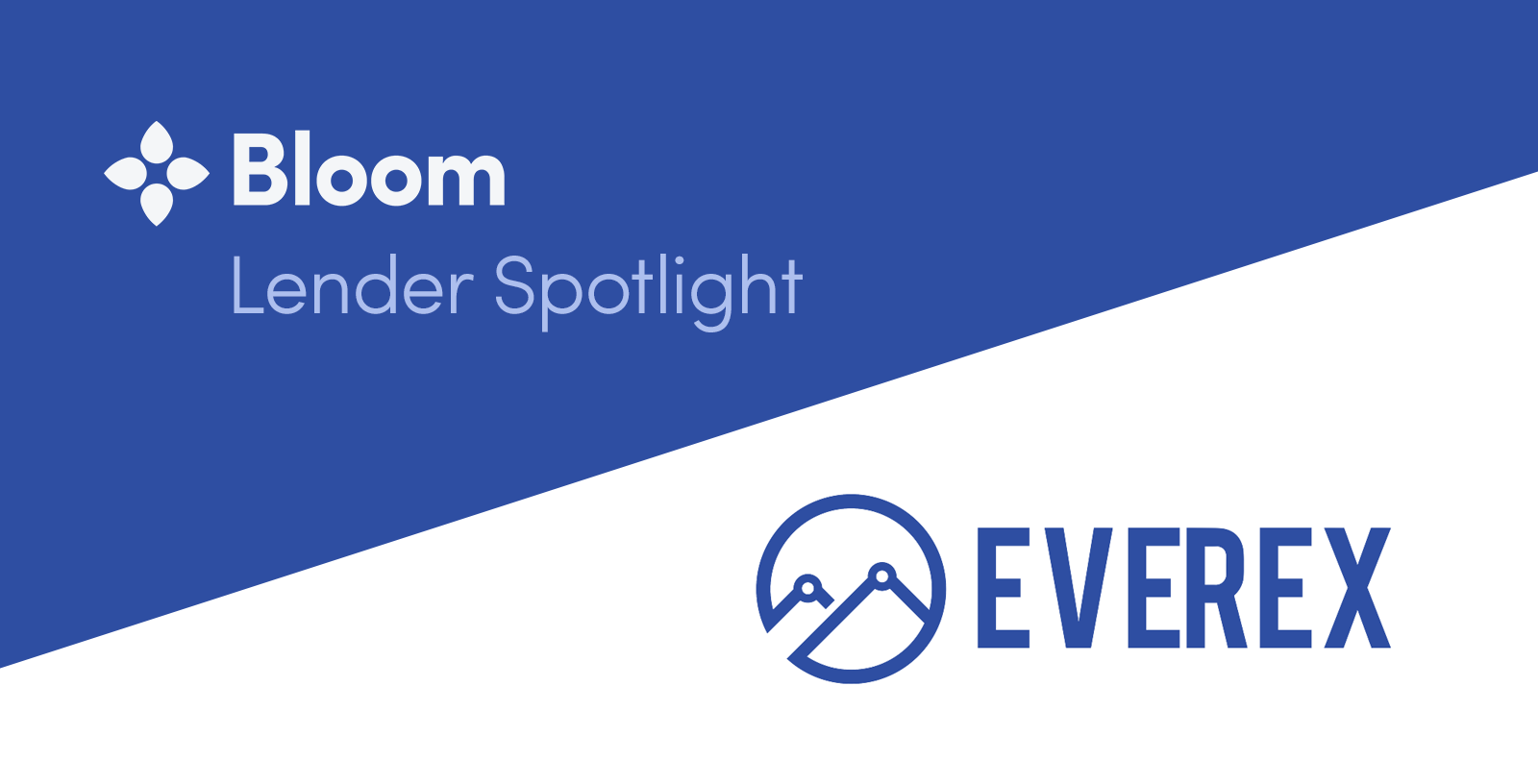 It's been an exciting week filled with announcements on our community whitelist, sale and new advisors! Additionally, we're pleased to share our ongoing collaboration with Everex.
For there to be a sustainable system for transacting currency, there first needs to be core infrastructure surrounding money transfer and financial services. We are excited to partner with Everex to transform credit scoring through the micro-lending process. In particular, we are looking forward to bringing on Everex as a data provider and supporting their mission of providing blockchain powered transactions for micro-finance services.
Everex will supply data to BloomIQ, the credit scoring system, as a blockchain payment data provider. With the goal of expanding into many markets, Everex collects data which is gathered from money transfers, payments, currency exchange and loans made over the Ethereum blockchain. Everex will also integrate BloomScore, Bloom's credit scoring algorithm, into their system. As a metric of a consumer's creditworthiness, this decentralized score is like a FICO score, but in a modern, distributed model.
"We see many synergies between Bloom and Everex," notes Everex CEO Alexi Lane. "We will begin moving forward with placing credit scoring processes onto the Ethereum blockchain with the help of BloomIQ and BloomScore. Everex's stable fiat pegged tokencash is the essence of our technology and will provide sufficient financial and personal data to ensure accurate risk assessment".
Everex supports notable functions by enabling money transfer and remittance services. This includes the ability to quickly deposit funds, borrow or purchase any currency, as well as send payments through escrow.
"Everex's partnership with Bloom will help to transform credit scoring throughout the microlending process," said Lane. "Both Bloom and Everex have noted how credit histories do not follow individuals across borders. Individuals must re-establish credit anew once they relocate. This won't be true for long thanks to Ethereum technology, and projects such as Bloom and Everex are on the front lines."
Learn More
Read more about Everex: https://www.everex.io
Read more about Bloom: https://hellobloom.io/
Join the Conversation: https://hellobloom.slack.com
For partnership opportunities, please don't hesitate to reach out to us at team@hellobloom.io .