Announcing Bloom Advisor: Luis Cuende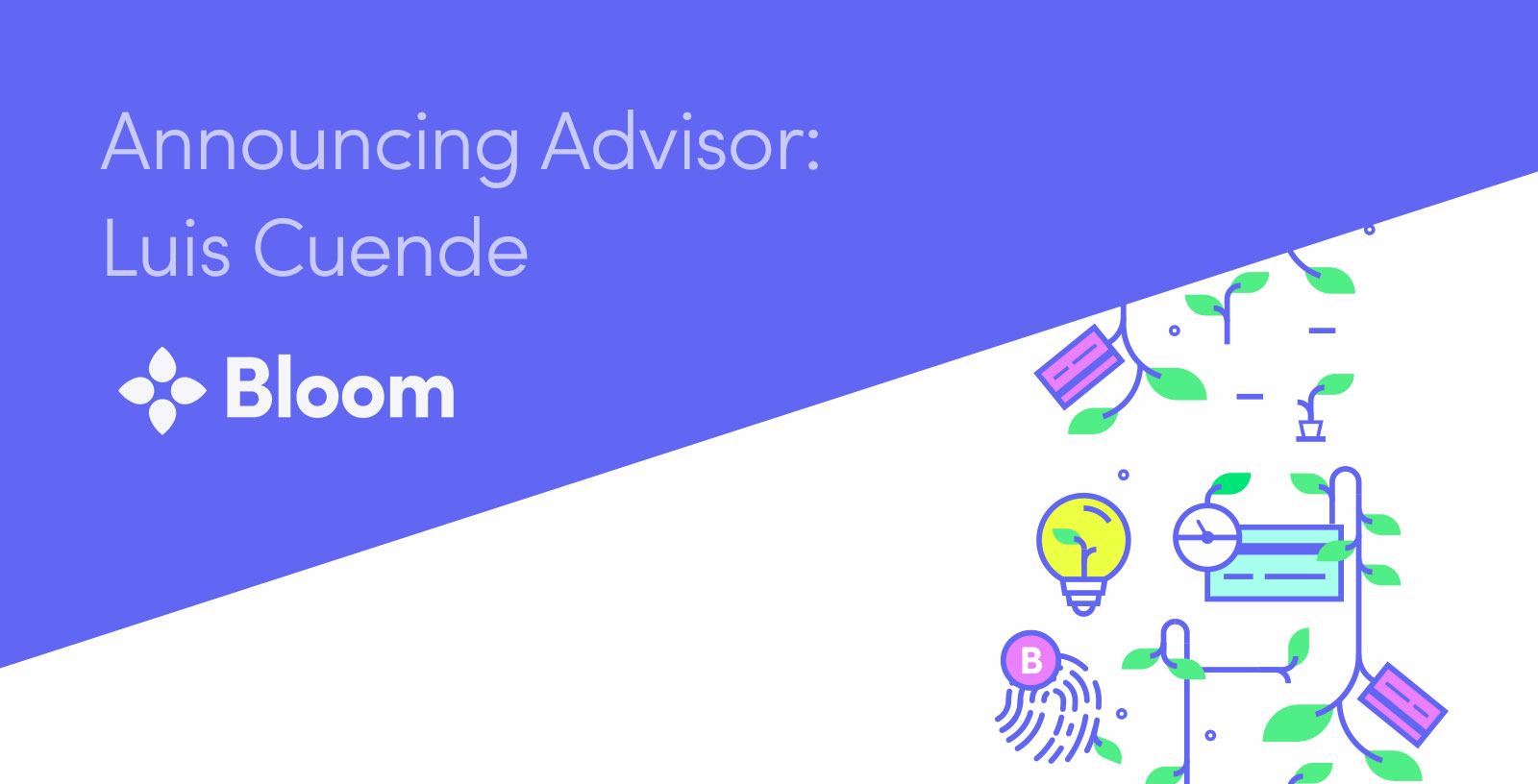 After recently announcing Joey Krug as an advisor, we are incredibly excited to share that Luis Cuende, co-founder of Aragon, has also joined Bloom! We met Luis through Joe Urgo a few months back and loved his far-reaching vision for decentralization and governance.
Luis is the project lead and co-founder of Aragon, an Ethereum-based project that enables dApps to run entire organizations using the blockchain. Aragon allows organizations to manage vote on decisions, upgrade protocols, and run an entire company in a decentralized, publicly auditable way.
Aragon believes that blockchain changes the incentives for companies to exist. Through decentralized governance, companies can exist without traditional management structures. Aragon is building tools for the next generation of companies that will take advantage of these changes, and Bloom is proud to leverage Aragon technology for various aspects of our decentralized voting.
Luis played a monumental role in building early infrastructure for the crypto community and shares our mission of building robust foundations to further support the development and adoption of the cryptocurrency ecosystem.
Luis was recognized as the best underage European programmer in 2011, is a Forbes 30 Under 30 and an MIT TR35, and was an Advisor to the VP of the European Commission. He co-founded the blockchain startup Stampery. Prior to founding startups, he created the world's first Linux distribution with facelogin.
A Truly Decentralized Application
Bloom's vision of creating a global ecosystem will only be achieved with large scale community support. Bloom isn't controlled by one government, one state, one bank, or one company, it's controlled by everyone. That's why it's incredibly important to us that the community is responsible for the long term decisions of the network.
"I'm excited to advise Bloom on topics such as decentralized governance — which includes protocol upgrades, seamless network improvements, fair distribution of power and influence… Even more generally, I'm looking forward to helping them build their vision for decentralized credit. I think credit it's a key component to make crypto mainstream" — said Luis.
Luis is among the world's top experts in the management and execution of decentralized decision-making. A core component of the Bloom protocol is its ability to be modified according to the needs of the network participants. Bloom will be is informed by lenders, data providers, borrowers and risk attesters, and managing the interests of these parties fairly can be complex. Luis will be offering us guidance on decentralized consensus as we continue to build the Bloom protocol and offer new ways of balancing our scoring system.
"It's immediately obvious when you meet Luis that he has one of the most comprehensive understandings of decentralized governance and game theory. We're thrilled that he's working closely with us to help us map out the future of a fair and balanced global credit system" — said Jesse Leimgruber.
Luis' experience in distributed governance is bringing us closer to next-generation credit scoring while also letting network participants have a say in the formula. We look forward to working with Luis over the coming years and relying on his invaluable insight to develop the Bloom network.
Learn More: