Major Milestone: 500,000 BloomIDs
Today, we are excited to announce that over half a million people have created a BloomID on the Bloom protocol, making Bloom the largest decentralized identity platform in the world!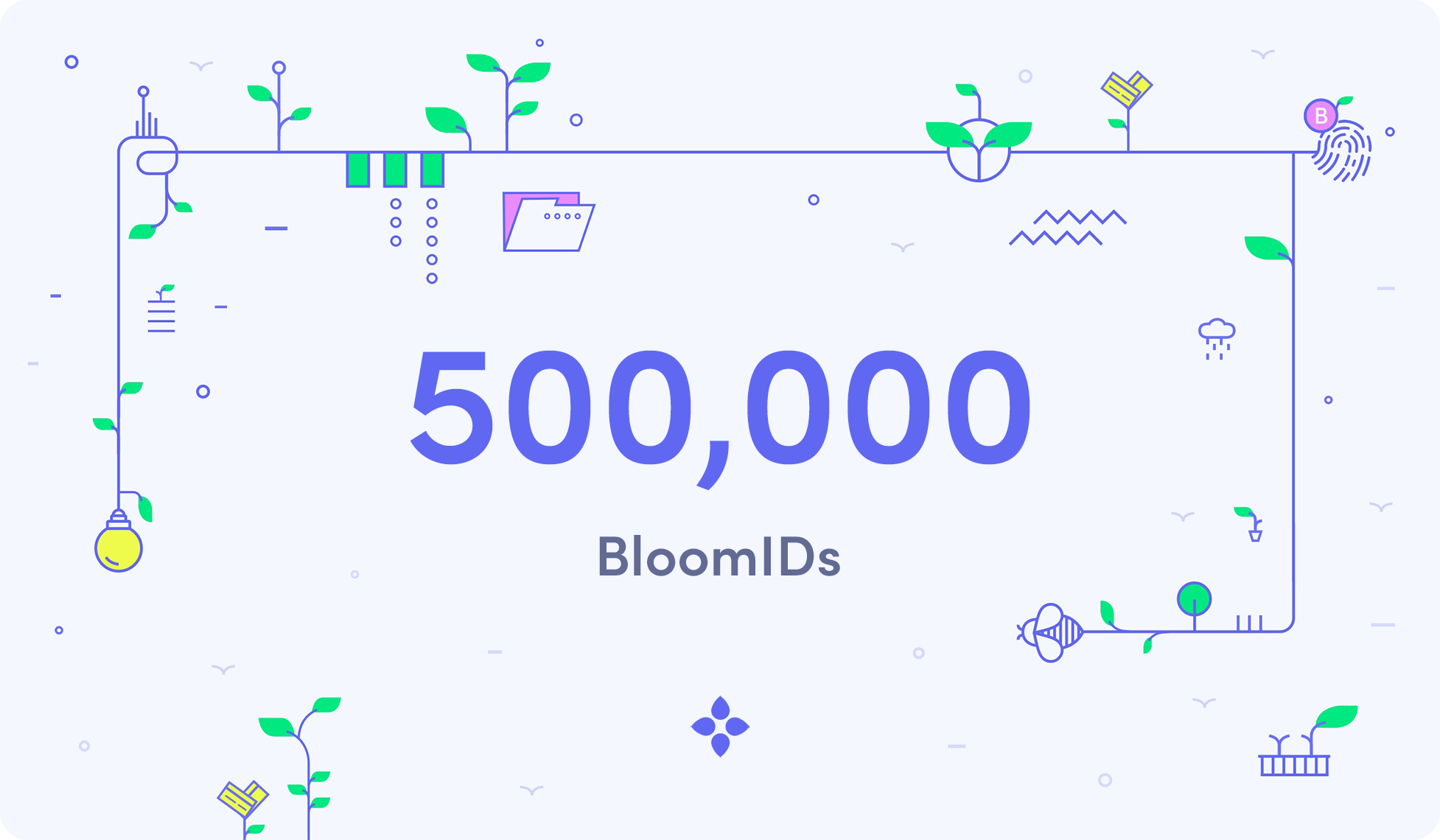 June marked a historic month for Bloom, with the number of total BloomIDs created on the protocol surpassing the 500,000 mark! After nearly a year of rapid growth, Bloom is well on its way of empowering millions of people around the world to take back control of their credit and identity.
Bloom is now by far the largest decentralized identity management system in the world, enabling hundreds of thousands of people around the globe to protect their data with the latest in blockchain technology.
Much of that growth was driven by the launch of Bloom for Android, which has helped Bloom extend its reach to billions of Android users all around the world, along with Bloom Radar, a free personal hack monitoring service for BloomID users that makes it easier than ever for consumers to monitor whether their information has been compromised or accounts put at risk in a data breach so that they can act swiftly to guard against identity fraud and mitigate the potential fallout.
Bloom's streamlined experience allows users to interface with blockchain in an entirely novel way, one that brings the benefits of decentralized technology to the masses. Now, with the Bloom mobile app on Android and iOS, anyone with a mobile device can finally harness the power of blockchain and a secure financial identity.
BloomID: A Decentralized Identity Built for the Modern Age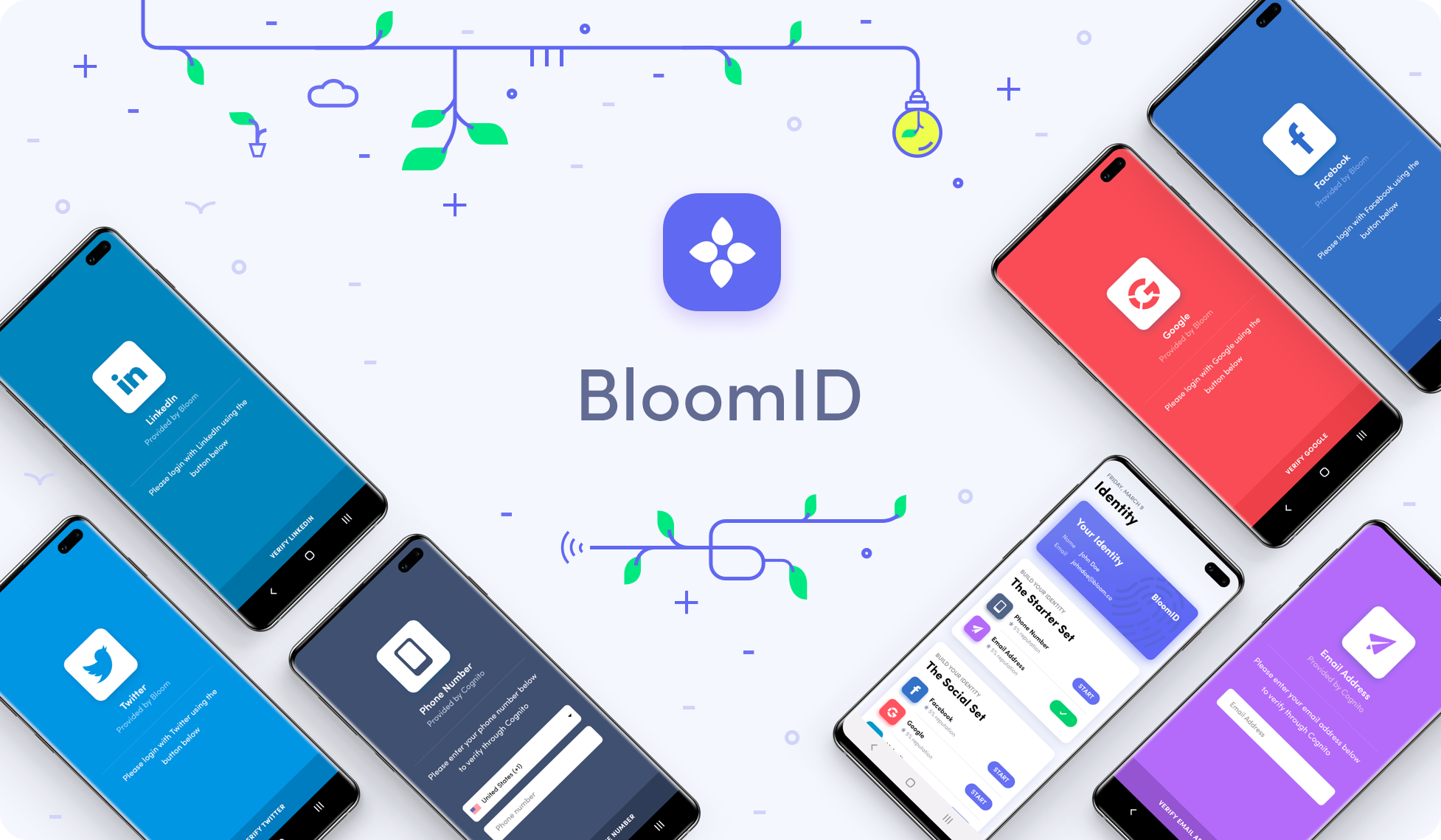 Decentralized identity is the foundation on which Bloom is building a fair, inclusive, and secure credit scoring system. In the modern era of intensifying data breaches, privacy issues, and surveillance concerns, it's essential to have a decentralized alternative to centralized service providers like Facebook, Google, and Apple.
We believe security and the improvement of identity is fundamental for the growth of our economy and the protection of the privacy of individuals. Bloom creates a protocol to bring the future of credit to the blockchain. By implementing globally reusable, secure IDs on the blockchain, Bloom dramatically mitigates the risk of identity theft due to data breaches by reducing our reliance on single-source forms of identity verification.
Unlike many of today's companies, data security and privacy are at the heart of Bloom's mission. At Bloom, we're dedicated to empowering people to take control of their credit and identity by building a more secure, transparent, and equitable global credit infrastructure on the blockchain.
Today's announcement marks another major milestone toward that mission, and is a momentous occasion that speaks to all the hard work we have put into building a robust infrastructure, smart contracts, user experience, and mobile apps, as well as marketing the benefits of a BloomID to the people that need it most.
Build on Bloom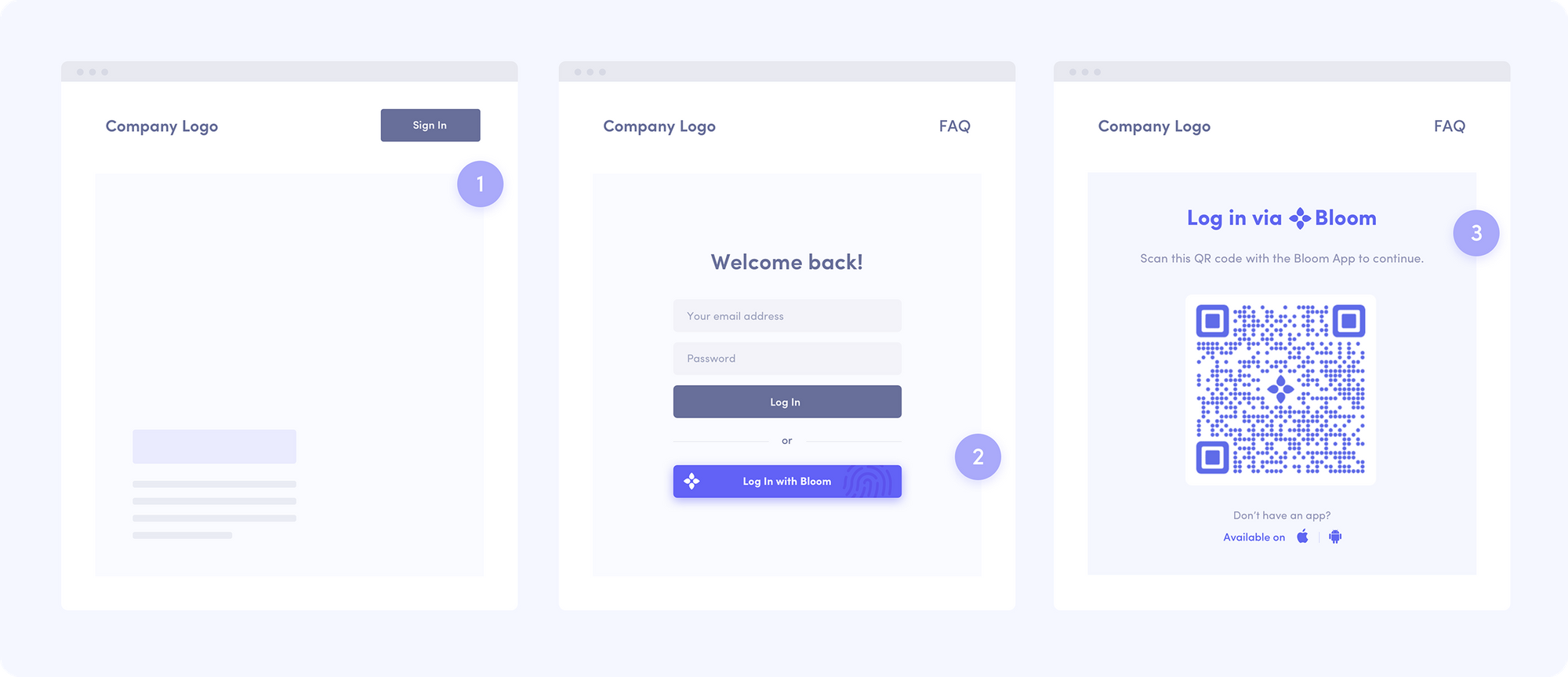 As the platform has rapidly grown, dozens of developers have integrated Bloom's technology, countless lenders have joined Bloom's network, and we are in the process of integrating with a wide range of new websites and apps.
With Bloom Protocol, you can verify a user's identity, provide passwordless authentication for account sign-up and log in, and build compliant financial applications, all without sacrificing user privacy or risking data breaches.
Integrating Bloom in a website or app has never been easier with our web and mobile SDKs. Share Kit enables developers to request and validate any independently verified data from their users without relying on a centralized service provider. Learn more about how Share Kit works.
About Bloom
Bloom is a blockchain solution for identity security and cross-border credit scoring, restoring ownership and control of identity information and financial data back to consumers. By decentralizing the way that information is shared between untrusted parties, the system reduces the risk of identity theft and minimizes costs associated with customer on-boarding, compliance and fraud prevention.
Together, we are paving a path for a fairer and more secure credit system, redefining the way that credit and finance are conducted.
To learn more about the latest with Bloom: