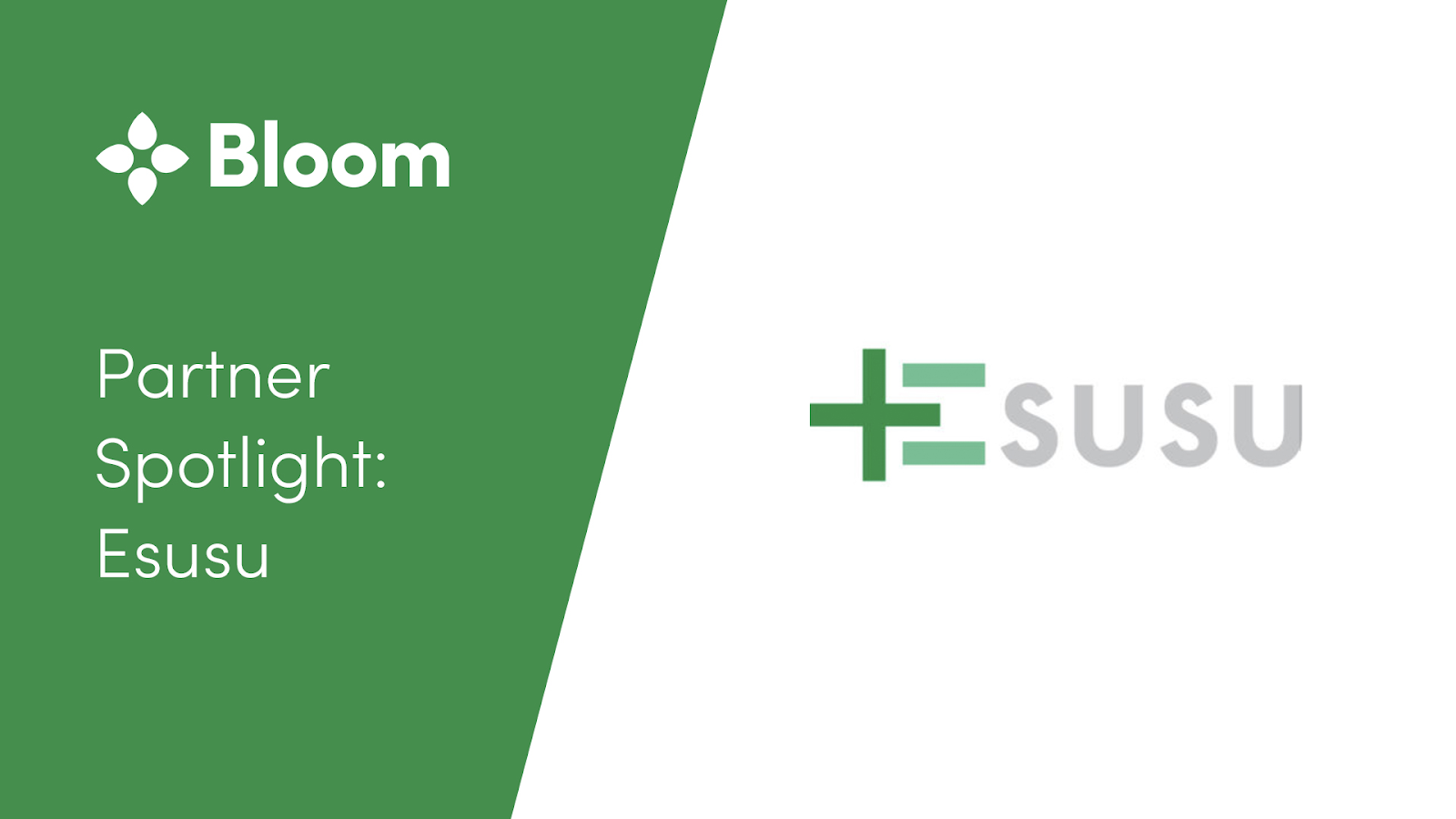 We are excited to announce our partnership with Esusu, a mobile app that helps people create and manage Rotational Savings Clubs with their friends and family members. We share a unified mission of generating financial access for everyone.
The majority of Americans struggle to save their income, manage cash flow and build credit. According to a report from Bankrate nearly six in 10 Americans do not have enough savings on hand to cover a $500 unplanned expense. When a crisis hits, these folks often find themselves paying exorbitant interest rates charged by payday lenders or conventional banks, and may succumb to debt traps that are very challenging to escape.
Esusu has developed and released a smartphone app that helps American residents save more readily, access larger sums of capital, and build credit profiles through the digitization, scaling, and application of rotational savings practices that have deep roots in many foreign cultures.
A rotating savings and credit association (ROSCA) is a group of individuals who agree to meet for a defined period in order to save and borrow together, a form of combined peer-to-peer banking and peer-to-peer lending. Group members contribute funds into a pool on a regular basis, and then take turns withdrawing funds from the pool.
Around the world, Rotational Savings Clubs are also known as tandas (Latin America), partnerhand (West Indies/UK), cundinas (Mexico), susu (West Africa and the Caribbean), hui (Asia), Game'ya (Middle East), kye (South Korea), tanomosiko (Japan), pandeiros (Brazil), juntas or quiniela (Peru), and arisan (Indonesia). Esusu leverages this form of savings and brings the benefits to Americans.
While anyone can use the service, Esusu's product is geared towards helping immigrant, student and minority communities build up their financial resilience. History shows that rotational savings circles lead to educational opportunities, the start of new businesses, or greater overall stability depending on each participant's goals.
How Does Esusu Work?
Users download the app and register.
A group leader creates a group, sets a group savings goal and electronically invites family and friends to join.
Invited family and friends accept the invitation to save together and make regular deposits into a collective bank account.
Group members take turns withdrawing savings from the pot (For example: If Abbey sets a monthly goal to pool $1,000 with Derek, Ryan and Shannon, then each group member pays $250 into a group account every month. Abbey receives $1,000 in Month 1, Ryan $1,000 in Month 2, Shannon $1,000 in Month 3 and Derek $1,000 in Month 4).
Member deposits into the group account are reported as loan repayments to traditional credit bureaus.
Bloom + Esusu
Rather than lend funds directly, Bloom creates a global protocol that brings together lenders, identity providers, and data vendors.
Bloom reinvents the global market by establishing a global ecosystem for lending. This vision would not be possible without other platforms joining the Bloom ecosystem, which is why this partnership with Esusu is foundational.
Esusu is eager to leverage Bloom's core features such as staking data, federated identities and attestations so that Esusu members can track both their BloomScore and traditional credit score.
Esusu shares Bloom's mission and is a clear solution for the millions of individuals struggling to build credit. We are excited to integrate Esusu into the Bloom ecosystem and look forward to developing a robust working partnership in the years to come.
Learn more
Learn more about Esusu here.
Learn more about Bloom.