Launching the Bloom Collective!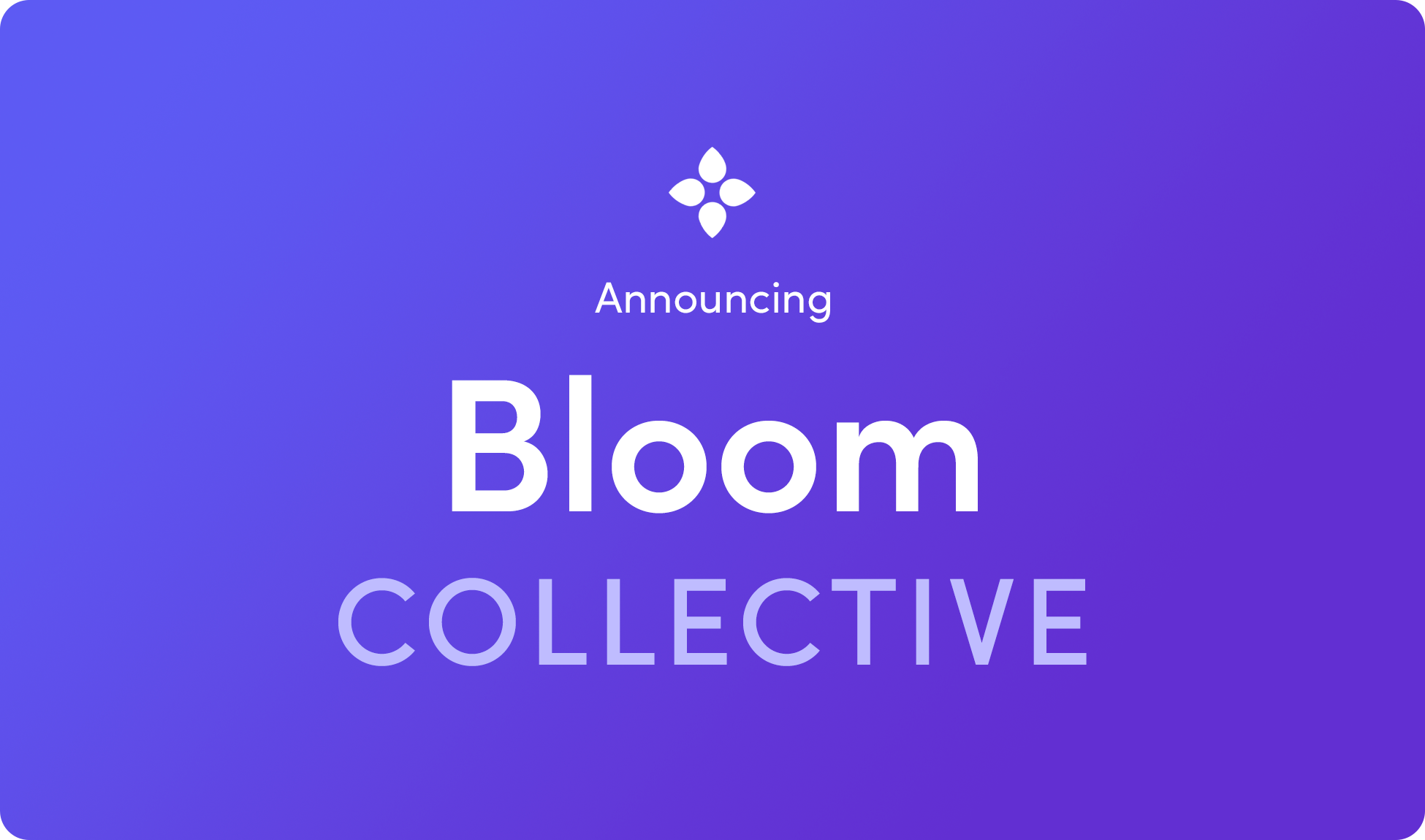 Just two years ago, Bloom released the first version of its web decentralized application (dApp). That dApp allowed you to create a BloomID with MetaMask, and vote in polls that would go on to influence the direction of the protocol. Since then, Bloom has come a long way. In 2020, the time has come to branch out and get the wider community involved at a much deeper level, and to provide ongoing support to the developer community so that they can take full advantage of the Bloom protocol in their apps and dApps!
Bloom Collective Launches Now
What is Bloom Collective? It is a collection of initiatives and people that will work together to spread the Bloom protocol to their friends and family, app developers, and other like-minded people who are prepared to take back control of their identity and data.
Bloom Collective brings together Community Meetup Grants, Community Translations, and a Development Grants Program. Together, along with motivated, self-selected individuals that want to see decentralized identities become the norm across the world, these programs and people will push Bloom out into the wider conversation around privacy, identity, credit, and data ownership.
The Community Meetup Grants will provide micro-grants to individuals or groups who initiate, plan, and host successful events focused on Bloom and related topics. It's a great way to make others aware of Bloom, conduct short demonstrations, chat about data ownership and security, and have Bloom compensate you so that you're not out of pocket!
Community Translations will help Bloom translate our most important documentation and content into other languages. We have already set out to translate our Bloom Guide videos into Portuguese, Spanish and Mandarin Chinese. We want to complete that and also develop a network of translators who will translate Bloom's content into Polish, German, Japanese, Korean, Filipino, French, and other languages now and on an ongoing basis!
The Development Grants Program has two sides to it: one has modules, plugins or apps that Bloom wants to see built, and will fund the development of those. The other is an open invitation to apply for a grant, and funds will be allocated depending on how deeply the Bloom protocol will be integrated into the end product, and distributed at certain milestones.
I Want to Join
That's great to hear! First, please familiarize yourself with the Bloom Collective and the different membership tiers for individuals. If you're ready to help out, complete the application and a Bloom team member will review it within three business days. If you are selected to join the Collective, you will enter at the Agent level, and be granted access to the Bloom Collective Colony.
Once you're in the Colony, you will work with Bloom to receive tasks, complete them, and earn Bloom Collective Reputation (BCR) tokens (and any grants you are entitled to). Earning BCR tokens will allow you to level up from an Agent, to an Envoy, and then to a Deputy! Deputies will form part of the core group of people making decisions about Bloom Collective and its future, with an equal vote to core Bloom team members.
Where Do We Talk?
Officially, the Bloom Collective will chat on Bloom's new Discord server! However, we are happy to answer questions about the program in our Telegram group, subreddit, Twitter, Facebook, or LinkedIn.
---
Bloom: Take Back Control of Your Data
At Bloom, we are giving you the tools to take back control of your data. No more centralized data storage. No more selling off your data to the highest bidder. No more risking identity theft. Bloom enables you to own, control, and protect your data using the latest advancements in blockchain technology.
With Bloom:
You own your data
You control access to your data
You decide when you share your data and who you share it with
It's time to take back control of your data and unlock the power of a secure, reusable identity today. Download the Bloom mobile app to build a cryptographically secure identity and get free data breach alerts with Radar!