Built on Bloom: Lending Party Lets Anyone Get a Decentralized Fiat Loan with Bloom Protocol and…
There are a lot of obstacles when receiving personal loans in today's marketplace. Payday loans allows lenders to borrow for a short amount of time, often at a very high exchange rate. These predatory loans create a cyclical cycle of debt for it's users; one that is very challenging to get out of. Loans quickly build up on top of each other as you have to take out loans in order to pay for future debt obligations. These interests rate can be as high as 120% APR.
This is where Lending Party comes in.
Lending Party provides a blockchain-based lending solution using Collateralized DAI which there are no time-bounds for a user to pay back their debt obligations. The team shares, "From origination of the loan to the injection of capital, crypto is fully abstracted within our end to end solution with the end result being USD, or their local currency, deposited into the user's bank account."
The project enables a simple interface for users, by using BloomID as a single sign-on solution to verify their identity and obtain a no-interest collateralized loan with a very small origination fee. The team shares, "We chose the Bloom API because we wanted an all-in-one solution to validate identity, credit and retrieve secure bank information so that we can provide it to third party API's seamlessly."
How it Works
https://www.youtube.com/watch?v=ljIFKg0hakM
The onboarding and user verification is done through BloomID for Login, which will ask for basic information. This information is passed to MakerDao CDP, Wyre and other loan partners as the on- and off-ramp for users. Users use a relatively easy-to-understand workflow to be able to use and extract DAI.
The UI prioritizes simplicity and time-saving without the user ever knowing they are using a dapp. The team shares, "This will provide the easiest path for adoption of cryptocurrency-backed loans for the next million users. Facilitating with the blockchain means that we can use the immutability and the trustless system that provides the abstraction away from crypto."
Learn more here: https://devpost.com/software/lendingparty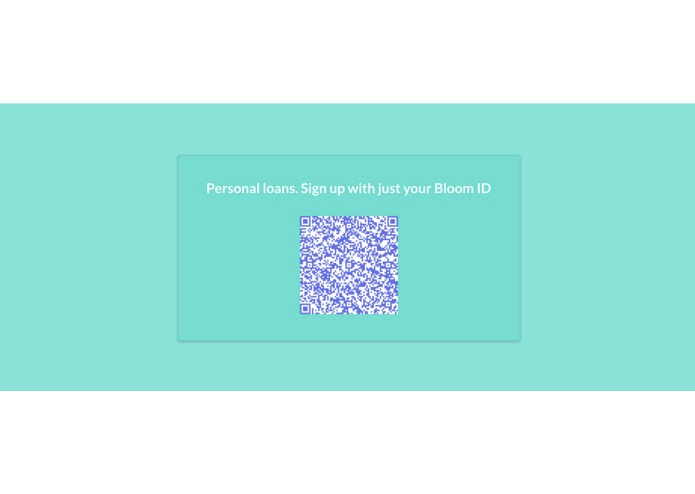 Building with Bloom
Bloom enables a decentralized infrastructure for identity and lending which puts your security and privacy first, reducing the risk of data breaches, and mitigating the risk of identity theft.
Anyone can build with Bloom.
You can get started here through our Development Portal.
Learn More Here: