Bloom Lender Spotlight: Self Lender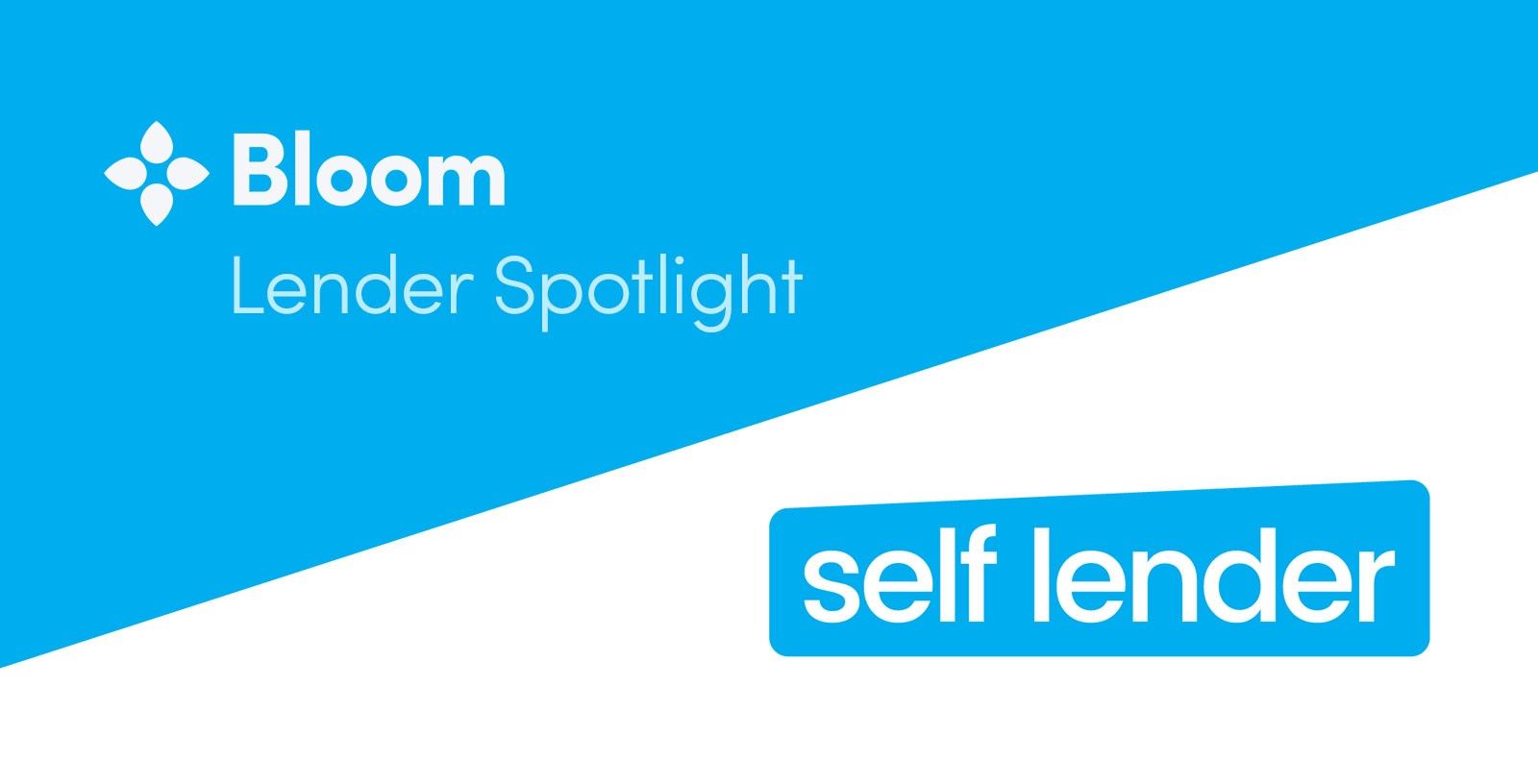 If you don't have a credit score, getting your foot in the door with lenders is nearly impossible. The Consumer Financial Protection Bureau estimates 45 million U.S. adults do not have credit scores and therefore do not have the opportunity to prove or build their creditworthiness.
Self Lender, a venture-backed tech startup, pioneered a scalable way for Americans to establish credit history while saving money at www.selflender.com. The company recently raised a $5 million series A financing after experiencing rapid customer growth. Since 2016, Self Lender has helped tens of thousands of people establish credit history, who otherwise wouldn't be able to climb the ladder of our financial system.
We are incredibly excited to announce the Bloom partnership with Self Lender.
About Self Lender
Building a financial foundation is a daunting task — since 2016, Self Lender has helped over 40,000 people start their financial journey with a credit builder account ("CD-secured installment loan").
In addition to helping its customers build credit, Self Lender has also helped its customers save over $36 million in certificate of deposit accounts.
With a shared vision for enabling financial stability for everyone, the Bloom and Self Lender teams are excited to work together toward our shared vision of the future of credit.
How Does Self Lender Work?
The Self Lender credit builder account is a resource for people looking to build creditworthiness while they save. The credit builder account is also known as a "CD-secured installment loan." Below is an overview of the process:
A borrower applies for a credit builder account.
Self Lender's bank partner lends the borrower a 12­-month installment loan; however, the loan proceeds are deposited into a brand new 12-month, interest-bearing, FDIC insured CD account in the customer's name.
The borrower makes monthly payments to repay the loan. The payments are reported to the traditional credit bureaus. Self Lender is excited to report the data into BloomIQ, Bloom's reporting protocol, as well.
At the end of 12 months, the customer has repaid the loan and the CD simultaneously matures for the borrower to withdraw. By paying on-time for 12 months, the customer has demonstrated the ability and willingness to repay debt to the credit bureaus. The customer graduates with established credit history and money saved up.
Self Lender is excited to leverage a number of Bloom's core features such as staking data, federated identities, attestations, and on-­network BLT transactions to acquire the data needed to issue its loans.
Borrowers can see substantial improvements in both their BloomScore and traditional credit score.
Bloom + Self Lender
Rather than lend funds directly, Bloom creates a global protocol that brings together lenders, borrowers, identity providers, and data vendors.
Bloom reinvents the global market by establishing a global ecosystem for lending. This vision would not be possible without key lenders joining the Bloom ecosystem, which is why this partnership with Self Lender is foundational.
On Bloom, lenders work directly with borrowers. There are no middlemen. Fees are reduced and clear, with transparent terms that are presented upfront. Bloom introduces new methods for federating identities and assessing risk with BloomID, BloomIQ, and BloomScore. This means borrowers and lenders have enhanced opportunity to align, dramatically increasing the speed of accessing credit and reducing friction.
Self Lender shares the Bloom mission and is a clear solution for the millions of individuals struggling to build credit. We are honored to integrate Self Lender's loans into the Bloom ecosystem and excited about the prospects of this partnership.
Learn More: