Bloom Lender Spotlight: Fundary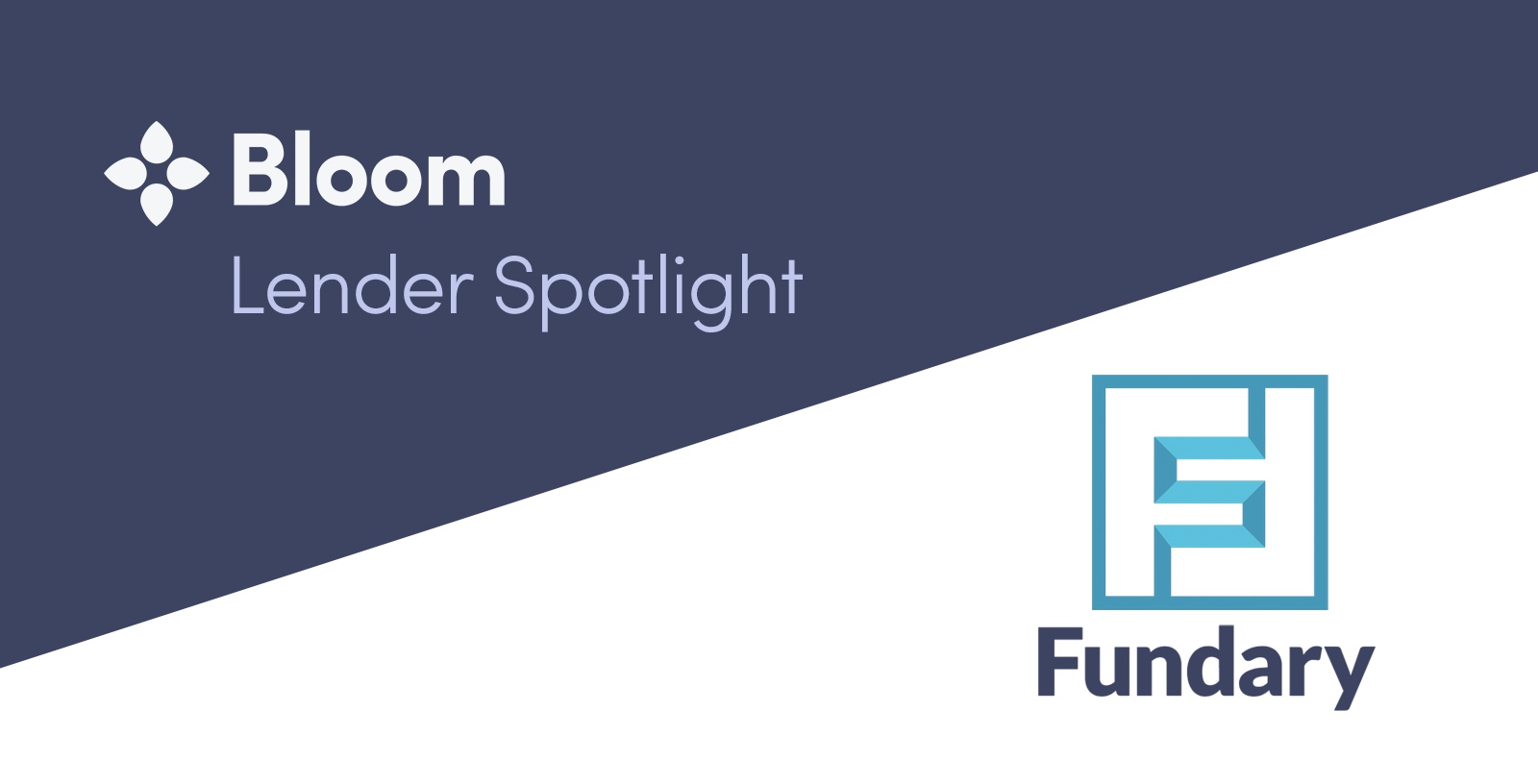 We are pleased to share with you our lender collaboration with Fundary. We will be integrating Fundary's loans into the Bloom ecosystem, enabling borrowers to access new lines of credit.
Founded in 2016, Fundary is peer to peer lending platform that hopes to bring financial inclusion to the underbanked, allowing all people fair access to credit. They support the mission of leveraging core technologies, like blockchain, to eliminate banking inefficiencies.
We very much support their vision of addressing the underbanked, who have little to no access to institutional credit. They hope to build an ecosystem that allows the world's population — regardless of their socio-economic status — access to financial services without inefficient costs.
Fundary's Move to a Better Solution
In Mexico, Fundary found that the back-end costs of accessing an individual's credit score contributed to high interest rates. Existing credit scoring services charge a fixed fee per credit check, regardless of the length of the applicant's credit history. They shared that this data is so incomplete for applicants that microloan companies need to make 15–20 credit checks to get one approved loan. For microloans, this was prohibitively costly as most loans were for $200 or less.
They were not happy to settle with charging exorbitantly high interests on micro-loans, which prompted them to turn to other avenues for solutions such as smart contracts and blockchain. They introduce two mechanisms. The first, the Fundary Ambassador is a key actor in originating and insuring loans for borrowers without a credit history, allowing for exponential growth in adoption. The second is the Fundary ecosystem which helps train all actors to receive, spend and invest in their stablecoin, Samas.
Fundary and Bloom
Bloom doesn't lend funds directly. Rather, Bloom creates a global protocol that brings together lenders, borrowers, identity providers, and data vendors, providing a core infrastructure for global credit. This vision would not be possible without key lenders joining the Bloom ecosystem, which is why partnerships with supportive lenders like Fundary are important.
On Bloom, lenders work directly with borrowers. There are no middlemen. Fees are reduced and clear, with transparent terms that are presented upfront. Bloom introduces new methods for federating identities and assessing risk with BloomID, BloomIQ, and BloomScore. This means borrowers and lenders have enhanced opportunity to align, dramatically increasing the speed of accessing credit and reducing friction.
Fundary shares the Bloom mission and is a clear solution for the many individuals struggling to build credit. We are honored to integrate Fundary's loans into the Bloom ecosystem and excited about the prospects of this partnership.
Learn more:
About Fundary: https://fundary.network/
About Bloom: https://hellobloom.io/
Join the conversation: https://hellobloom.slack.com