Just In: Equifax reveals another 2.4 million customers hit by data breach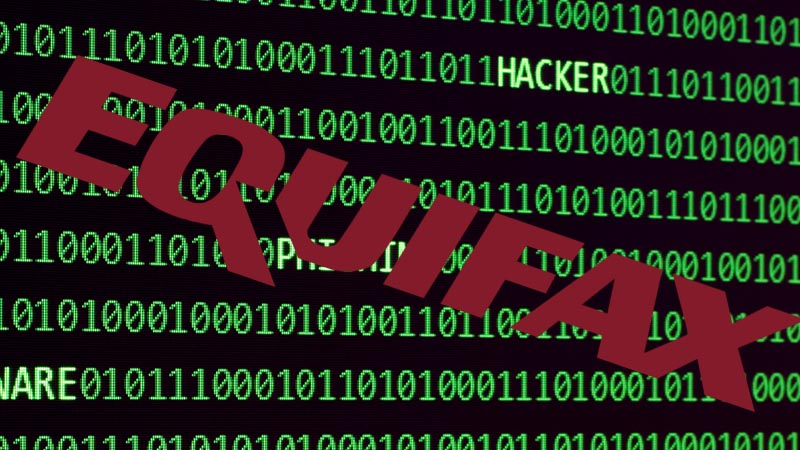 Equifax released more information today on the damage brought on by the data breach from last year.
Hackers accessed Equifax's database and obtained the credit card numbers, Social Security numbers, and birthdates of 143 million US customers. This also includes an unspecified number of UK and Canadian customers.
After analyzing the data stolen by hackers in their followup clean up, Equifax today shares that they found an additional 2.4 million victims who were not part of the original damage count.
This brings the total of Equifax victims to 147.9 million. In the long run, the number of people impacted will be even greater.
These customers had their driver's license information taken. Equifax has confirmed the identities of U.S. consumers whose partial driver's license information was taken. They were not previously informed because their SSNs were not taken and it seemed like the hackers were predominately focused on stealing SSNs.
Equifax will be notifying these individuals directly. So watch out for a notice in the coming weeks to see if you were part of the unfortunate breach. If you were impacted, Equifax will cover your identity theft protection and credit file monitoring services.
Equifax Continues to Profit
Senator Elizabeth Warren in the past has publicly accused Equifax of not doing enough to protect its customers. She raises concerns that Equifax might even be able to turn a profit on the breach.
"Equifax may actually make money off this breach because it sells all these credit-protection devices, and even consumers who say, 'Hey, I'm never doing business with Equifax again' –well, good for you, but you go buy credit protection from someone else, they very well may be using Equifax to do the back office part," Warren said in an interview with Marketplace. "So Equifax is still making money off their own breach."
Read more on the Equifax statement here: https://investor.equifax.com/news-and-events/news/2018/03-01-2018-140531340
A Better Solution
People deserve a better credit ecosystem. One based on transparency — rather than being forced to rely on centralized entities with outdated security and technology standards.
The credit problem is a fundamentally interesting one because it involves a market that is incredibly unequal and blatantly opaque. Despite the fact that these inefficiencies squander the potential of billions, nobody questions the status quo of credit. In a world of globalization, the credit industry is far from global. And as evidenced by the most recent breaches, it's also far from secure.
There are a few things that we can still do as consumers. We can decrease how often we use the credit bureaus though. If you signup for ten different financial services over the course of six months, you shouldn't need to give your private data to ten companies so that they can all pass it along to the credit bureaus. Likewise, if your credit score is primarily composed of your financial history, then you shouldn't have to look up your entire financial history with the credit bureaus each time you want to do take out a loan.
Built on Ethereum and IPFS, Bloom brings credit to the modern age. We're developing an end-to-end protocol for identity verification, risk assessment and credit scoring, entirely on the blockchain.
Bloom is not a lender, but a platform.
Bloom is a standardized, programmable ecosystem to facilitate on-demand, secure, and global access to credit services. Bloom offers solutions to cross-border credit scoring and identity fraud while at the same time expanding credit globally to 3 billion new individuals and improving scoring methodology for all 7 billion people.
Join Us
Join us in our mission to decentralize credit and put the power of data back in the hands of the individual. If this sounds interesting to you, check out Bloom and join our Telegram.