Bloom Weekly Update — 12/14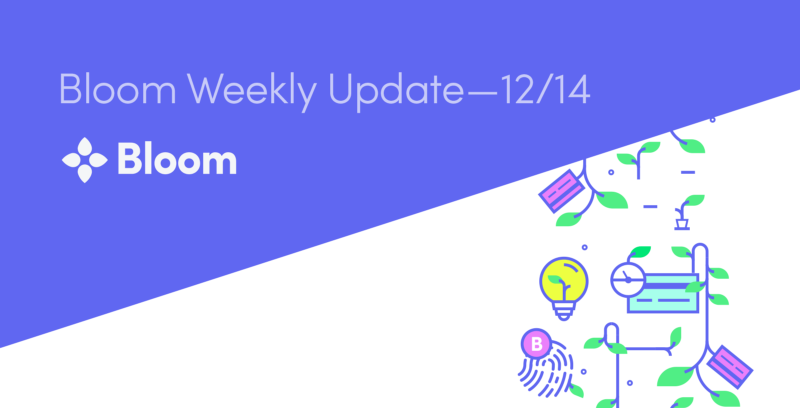 It's been a tremendous few weeks! Thanks to everyone in the Bloom community who has supported us. With $25M contributed already, our community has kicked off a successful start to our token sale! In this post we share important updates on our sale progress, prize pool, development timeline, additions to the team, and much more.
Bloom Token Sale is Open!
We are grateful for the overwhelming support and excitement from the community. Since the first 2 weeks of the sale, we have collected over $25M (at current ETH price) in our token sale, with over 4600 transactions and nearly 4000 unique token holders, we couldn't be more pleased with the level of support.
If you share in our vision of creating a secure and global credit system, please join us in our journey!
Here is a guide on how to participate in the Bloom token sale. It gives an overview of the sale as well as some suggested best practices for participating. We share frequent updates on our blog, in our Slack and Telegram, as well as our website. Make sure to do your research and properly vet each project you participate in.
Please send from wallets that accept ERC20 tokens. Do NOT send ether from an exchange address such as Coinbase.
Upon your successful transaction, the BLT tokens are immediately associated with the same wallet you used to participate in the Bloom token sale. The tokens will be transferable following the completion of the token sale, on January 1st. Read more here to check your BLT balance and add BLT tokens to your wallet.
Last Chance to Win Exciting Prizes from the Community Rewards Program
The Community Rewards Program will continue through the end of the year. We are rewarding those who create value for the Bloom community. We are giving exciting prizes like early access to the BloomCard, official Bloom T-Shirts, and $15,000 in BLT.
You can check your spot at any time, making it easy to see where you rank. You can also submit this additional form at any time to update your status with new contributions.
Read more about the rewards program here.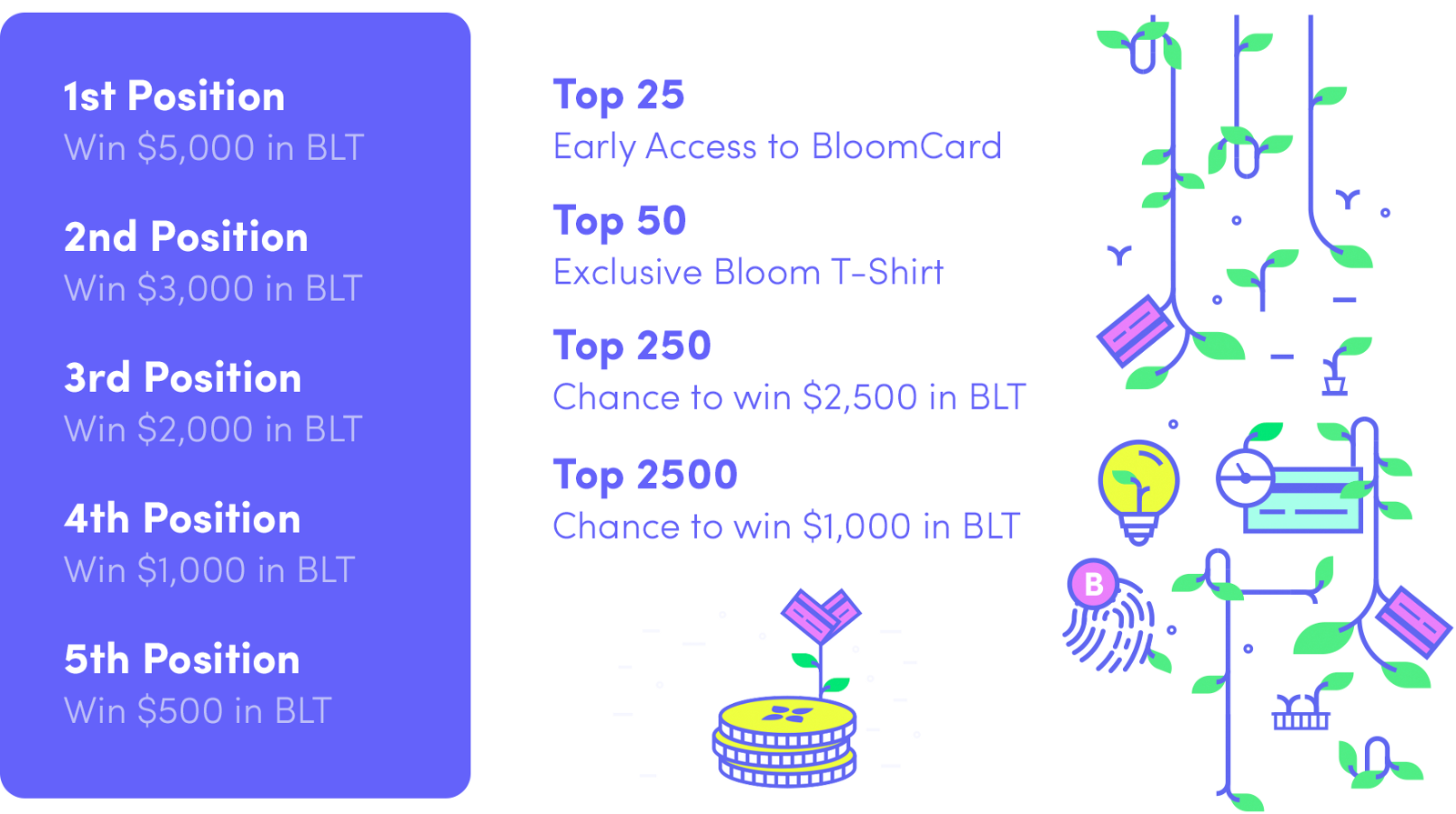 What is considered a positive contribution?
We are grateful for the helpful engagement which has come in many forms, including, but not limited to:
Making introductions to us for providers, data partners and contributors
Actively contributing to discussion in Bloom Slack
Actively participating on Telegram
Spreading awareness of Bloom news on Twitter, Reddit, and Facebook
Introducing the Bloom team to prospective hires
Helping answer questions that pop up from other community members
Participating and sharing our global credit research survey
Sharing feedback about the protocol, whitepaper and website
Provided feedback and direction on technical decisions, governance, etc
Sharing insight into the lending and credit markets
Sharing Bloom content
Inviting industry leaders into the conversation and discussions with the team
Sharing our video with the world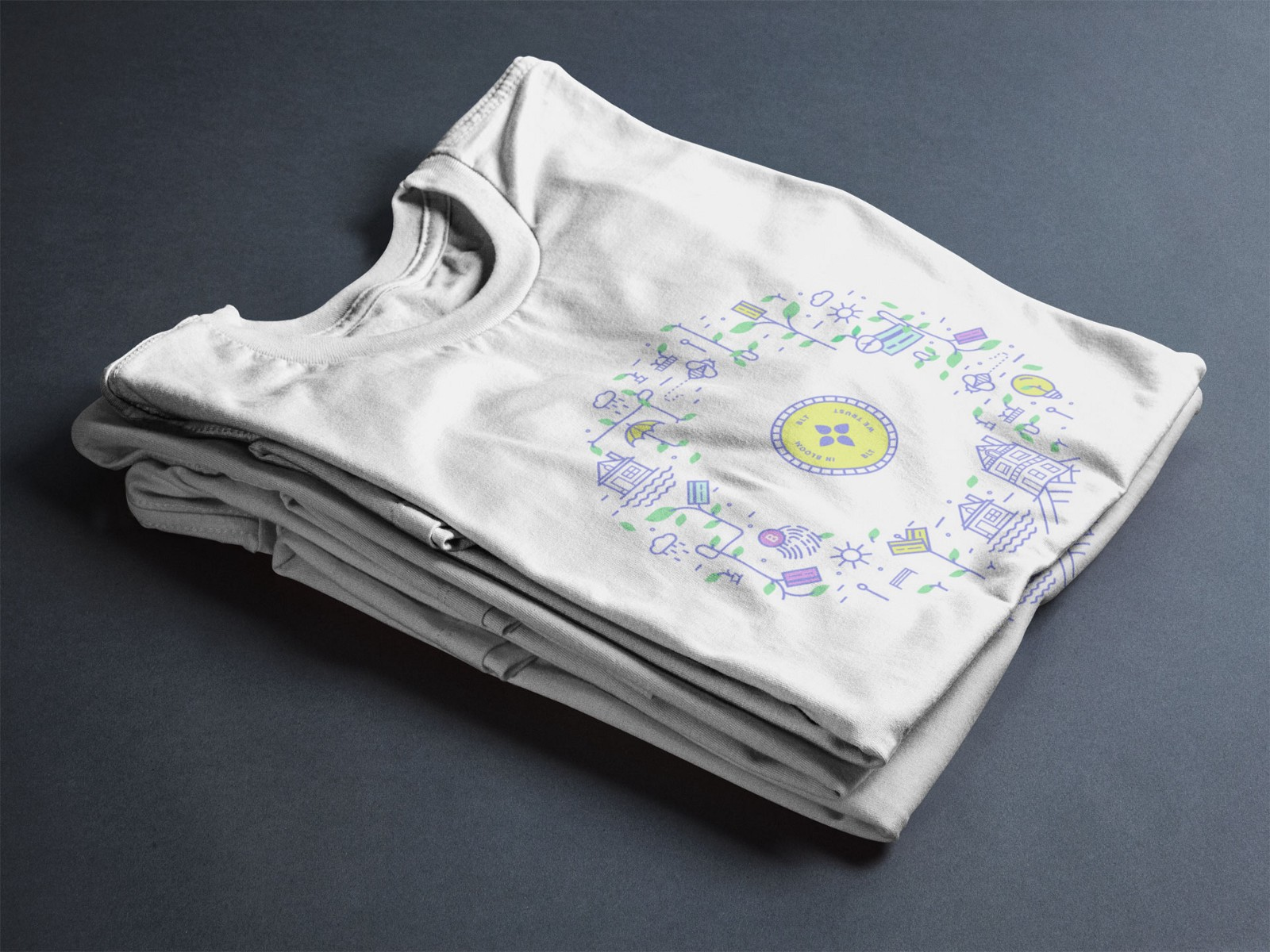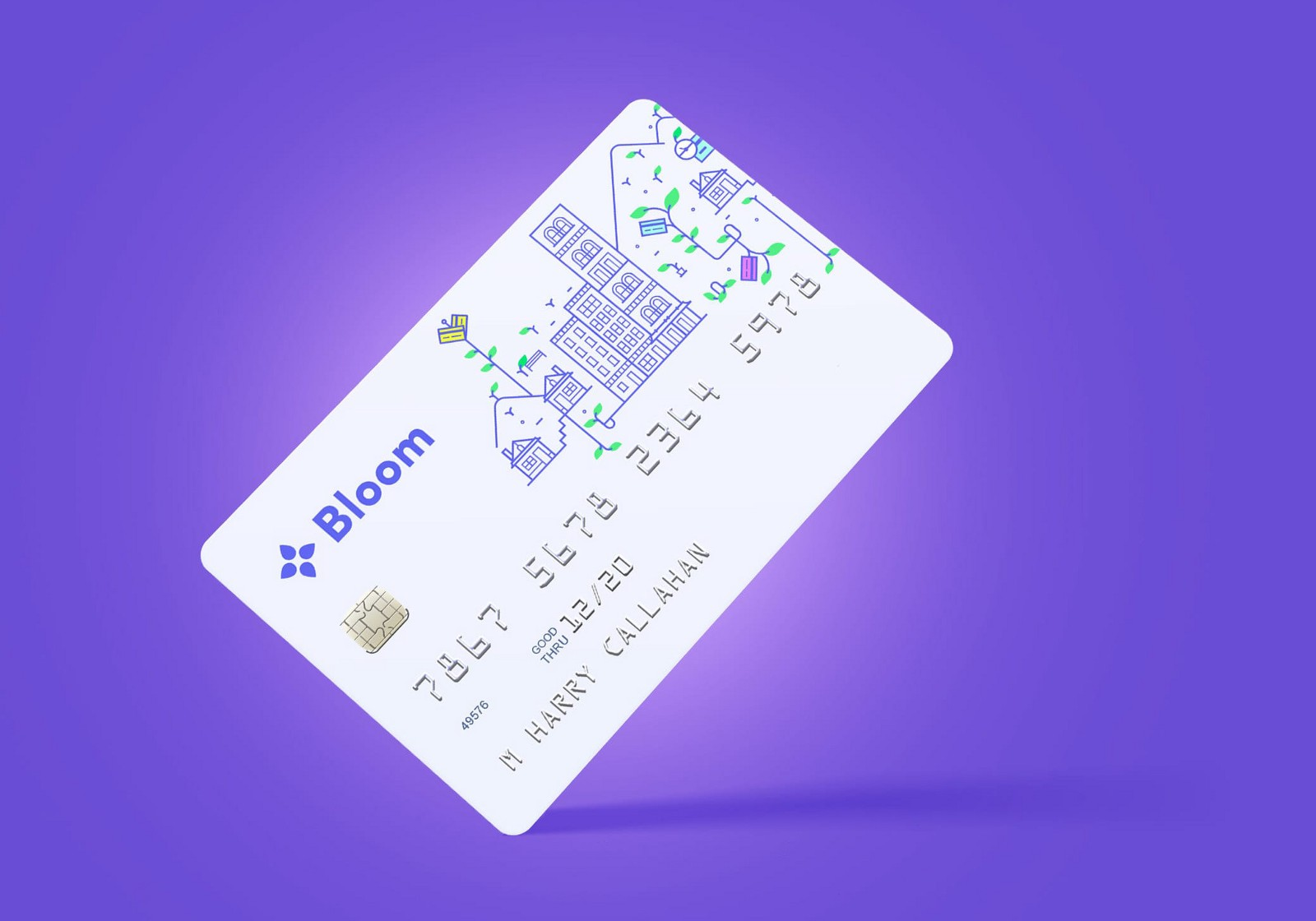 December Release
We are on-track for our December release of the first phase of the protocol. This includes the ability to create a Bloom account, invite your friends with collateralized BLT, and vote on protocol-level initiatives. A large part of our focus has been on honing the UI to make the dApp as user-friendly and accessible as possible.
Recently we've been inspired by the ease of use of the Cryptokitties interface which is, in our minds, one of the first genuinely fun and enjoyable dApps. How a smart contract is built can have a profound impact on the way a user interface is designed to accommodate that contract. With that in mind, we have been simplifying our systems over the past week while working closely with our design team to achieve a robust, yet simple experience that we can't wait to share with you.
In preparation for the first phase of the Bloom protocol, we recommend installing and familiarizing yourself with the Metamask app.
The initial live release of the platform will launch this month. Read more about our timeline here.
Former Chief Scientist of Experian Geoffrey Arone Joins as Bloom Advisor
We are very excited to share that Geoffrey has joined as an official Bloom advisor.
Geoffrey served as the Chief Scientist for Experian Consumer, and was the SVP of Product Innovation for Experian Global. Experian is one of the "Big Three" credit-reporting agencies, alongside TransUnion and Equifax. While there, Geoffrey identified and developed new products worldwide, and reported directly to the CEO. He oversaw the complete overhaul of consumer-facing credit and identity products. He led key experiments and the expansion of emerging markets and new technologies.
He is now working with Bloom to support our mission and passion to advance the credit industry, and empower individuals to become advocates of their own credit.
Newest Lending Partners
FintruX
FintruX is a global p2p lending platform where borrowers, lenders, third party guarantors and specialized service agents co-exist to create a more optimal ecosystem for effortless and secure individual financing relationships. Their decentralized financing platform enables instant matching, low fees and immutable loan contracts for a transparent, legally binding and fast financing solution.
Karma
Karma is a global decentralized platform on the blockchain, where people and companies can lend money to each other. Through their p2p ecosystem, they enable cross-border loans for the underserved around the world. Karma will be joining the Bloom ecosystem by offering their loans on the network.
Learn More: