Announcing Advisor: Joey Krug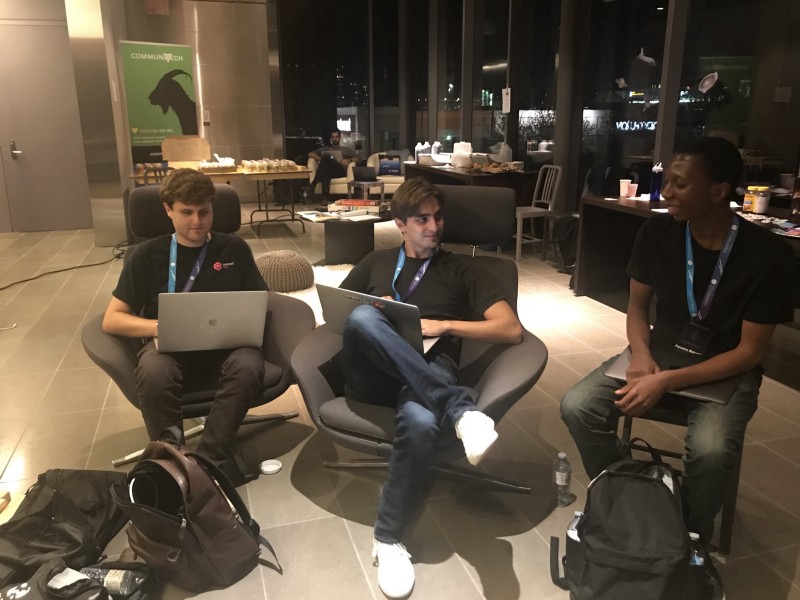 We are pleased to introduce Joey Krug as a key advisor to Bloom.
Joey is the Co-Founder of Augur, the world's first decentralized prediction market and oracle system. Joey has been a pioneer in the Ethereum community for many years, having launched the very first token project built on Ethereum.
Since 2015, Joey and his work with Augur have been seminal in developing the now flourishing crowdsale community. He's been an outspoken voice as he continues to set best practices for the broader token ecosystem.
More recently, he's advanced the cryptocurrency community in his role as Chief Investment Officer of Pantera Capital, a $100m ICO fund investing in token sales. Pantera Capital, founded 14 years ago by Tiger Management veteran Dan Morehead, was one of the first venture firms to launch a fund exclusively focused on bitcoin and other digital currencies.
In addition to Bloom, Joey also serves as an advisor to some of the most notable and reputable projects being built on top of Ethereum. Joey specifically looks to advise projects that provide fundamental value to the cryptocurrency ecosystem as a whole, including Numerai, Urbit and 0x.
Joey Krug is also in the Thiel Fellowship, along with Bloom co-founders John Backus and Jesse Leimgruber. The Thiel Fellowship is a non profit organization founded by tech entrepreneur, Peter Thiel, which gives young founders $100,000 to pursue their ideas. Ethereum founder, Vitalik Buterin, is also a recipient of the Fellowship.
A Shared Vision
Joey Krug wrote in his master plan that "Augur's purpose is to democratize and decentralize finance. We'll do this by enabling anyone, anywhere, at anytime in the world to create and speculate on derivatives at a low cost for the first time. If Bitcoin gave us decentralized currency and Ethereum brought decentralized computation, Augur will enable a decentralized financial system."
Cryptocurrency, as a whole, brings immense opportunities for the future of the financial ecosystem.
While Augur aims to democratize and decentralize finance in the area of prediction markets, Bloom aims to democratize and decentralize the global credit ecosystem.
Joey Krug said "I'm excited to advise bloom because it's aiming to disrupt a large broken sector of finance: the global credit markets. Their approach is the only one I've seen that actually solves a lot of the practical challenges this problem faces."
Long Term Value
Joey brings immense value in technical architecture and guidance as an advisor to Bloom. Having developed projects on Ethereum longer than virtually anyone else, his architectural expertise is second to none.
"I am incredibly excited to work with someone who has been at the cornerstone of the ecosystem for so long, his expertise will provide immense value to the long term vision of Bloom" says Jesse Leimgruber.
The Bloom team will work closely with Joey over the coming years as we strive to bring a new standard for global credit to the world. Joey intends to advise Bloom on many aspects of the protocol including architectural decisions, game theory, governance, blockchain integration, fundraising, and long term growth strategy.