Introducing MetaMask Free Bloom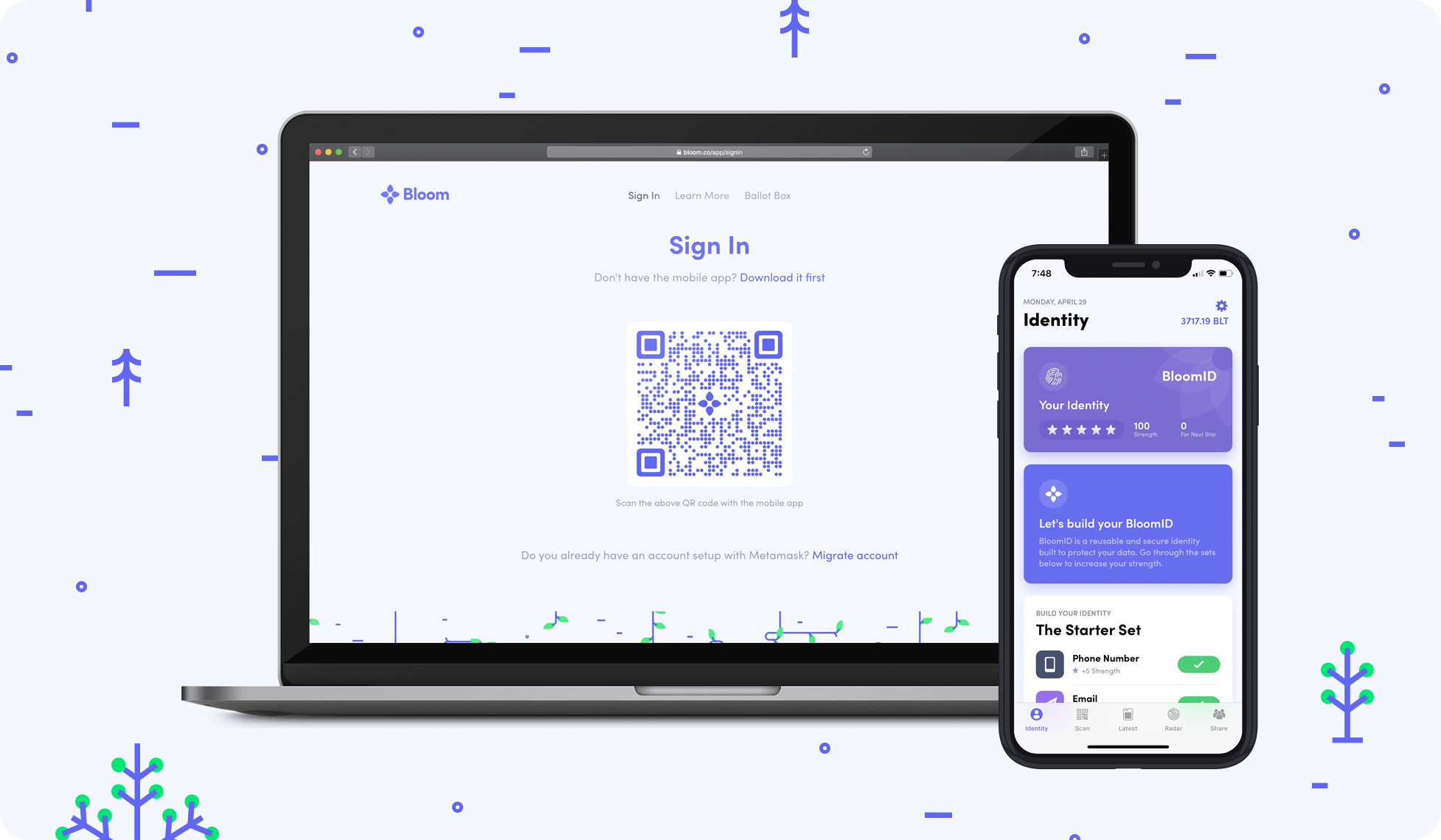 We are excited to announce that the Bloom web app is now MetaMask free! As we've advocated from the beginning, the success of blockchain product adoption will be highly dependent on fantastic user experiences.
Great user experiences enable product adoption by enabling the end user to seamlessly navigate through the user journey. With mobile usage growing at a rapid rate, Bloom's mobile first approach will allow us to deliver groundbreaking technology, intuitive user experiences, and increased security to hundreds of millions of users around the world.
In this post we will be discussing why we are going down this path and what it means for you, our users.
Our Motivation
There are a few reasons we want to move away from MetaMask and Web3 browsers in general.
Web3 browsers and extensions add a tremendous amount of friction to on-boarding new users. We have found much greater success on-boarding users with our mobile apps, where the Ethereum transactions are abstracted away. Our mobile apps offer an extremely simple and intuitive on-boarding process that requires no technical knowledge. In order to reach as many users as possible, we are setting Bloom as mobile first.
Adding features to our mobile apps usually happens after we implement them on the web-app first, because we can iterate quicker on web than mobile. However, this limits the amount of users that can see these new features when they are released. To solve this, we decided to move authentication from MetaMask to a quick scan of a QR code from the mobile app. This way all users can access the latest features.
Security is a top priority at Bloom and we couldn't find a good solution to securely storing attestation data within a browser. Users having sole ownership of their data is a crucial and central point of what Bloom is doing and storing that data only on Android and iOS is the best and most secure way forward.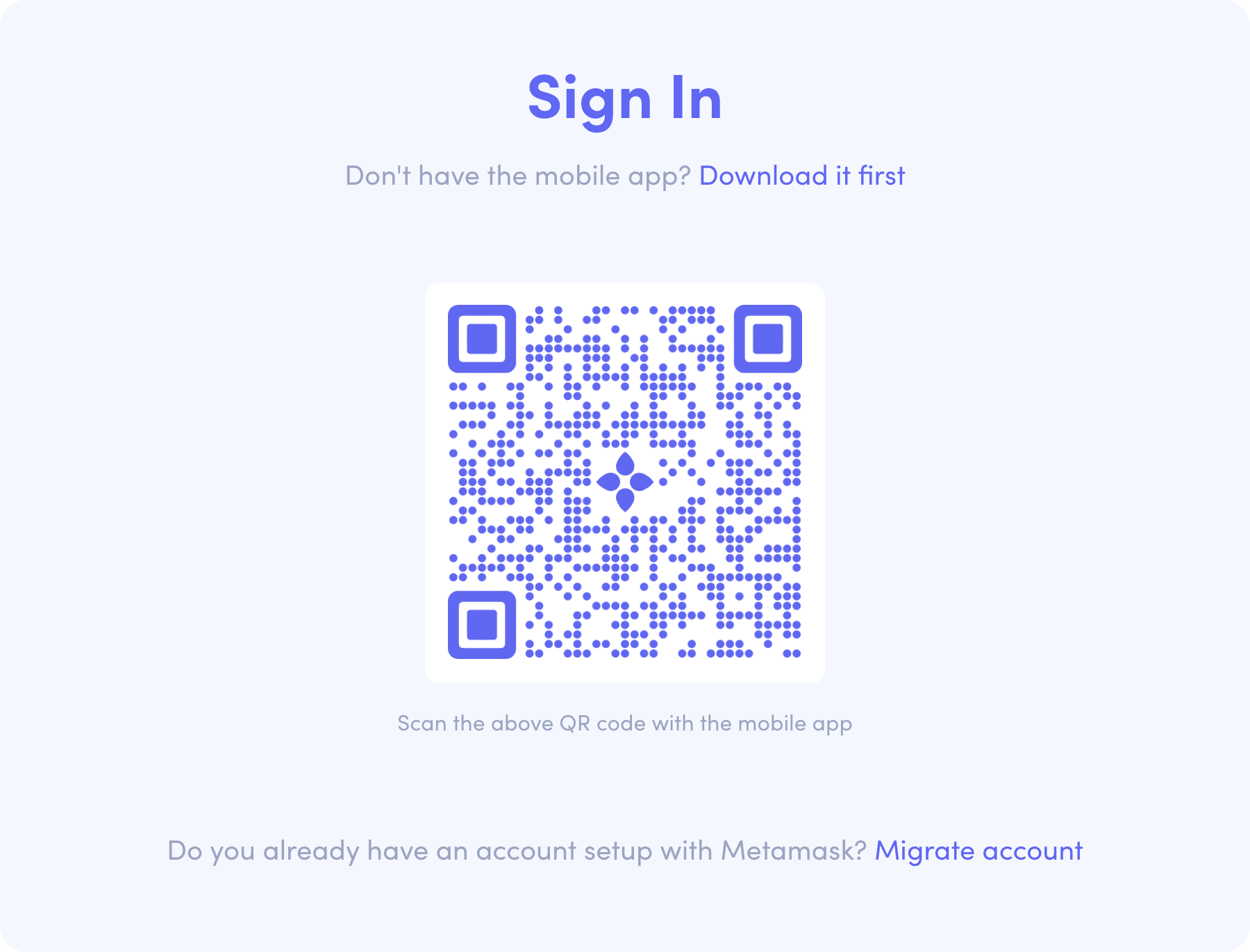 Existing Users
If you created your BloomID with MetaMask you will need to migrate to either the Android or iOS app.
Head over to bloom.co/dapp/migrate to get started.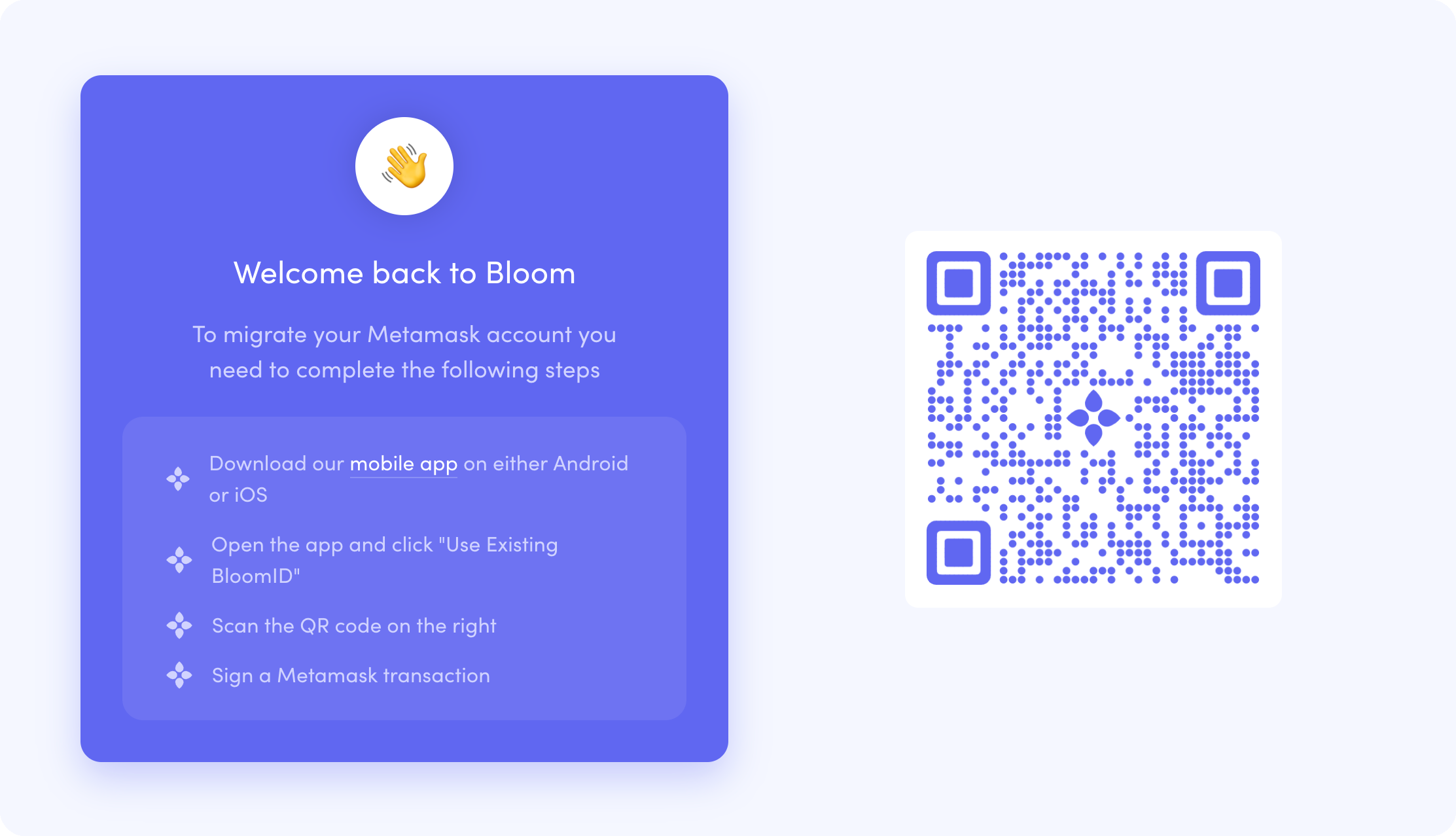 Once there, you will be instructed to download the mobile app on either Android of iOS, open the mobile app and click "Use Existing BloomID".
After scanning the QR code you will be guided through linking your MetaMask address and newly created mobile address. You will be signed in on your phone and redirected to the sign-in page on the web app. From there you can scan the QR code and log into the web app.
Congratulations, you now have a BloomID that you can use on your phone and desktop!
What About Voting?
Voting is not going anywhere on the mobile apps, you'll still be able to vote on your phone. And on the web app it's not going far, it is being moved to a separate part of the app that does not require a BloomID.
We decided that restricting voting to only BLT token holders that have a BloomID wasn't fair to those who didn't have BloomIDs or to enterprise token holders that wanted to vote but didn't want to create a single BloomID for the whole company. Now you can go to bloom.co/dapp/ballot-box with only a MetaMask wallet and cast a vote, easy as that.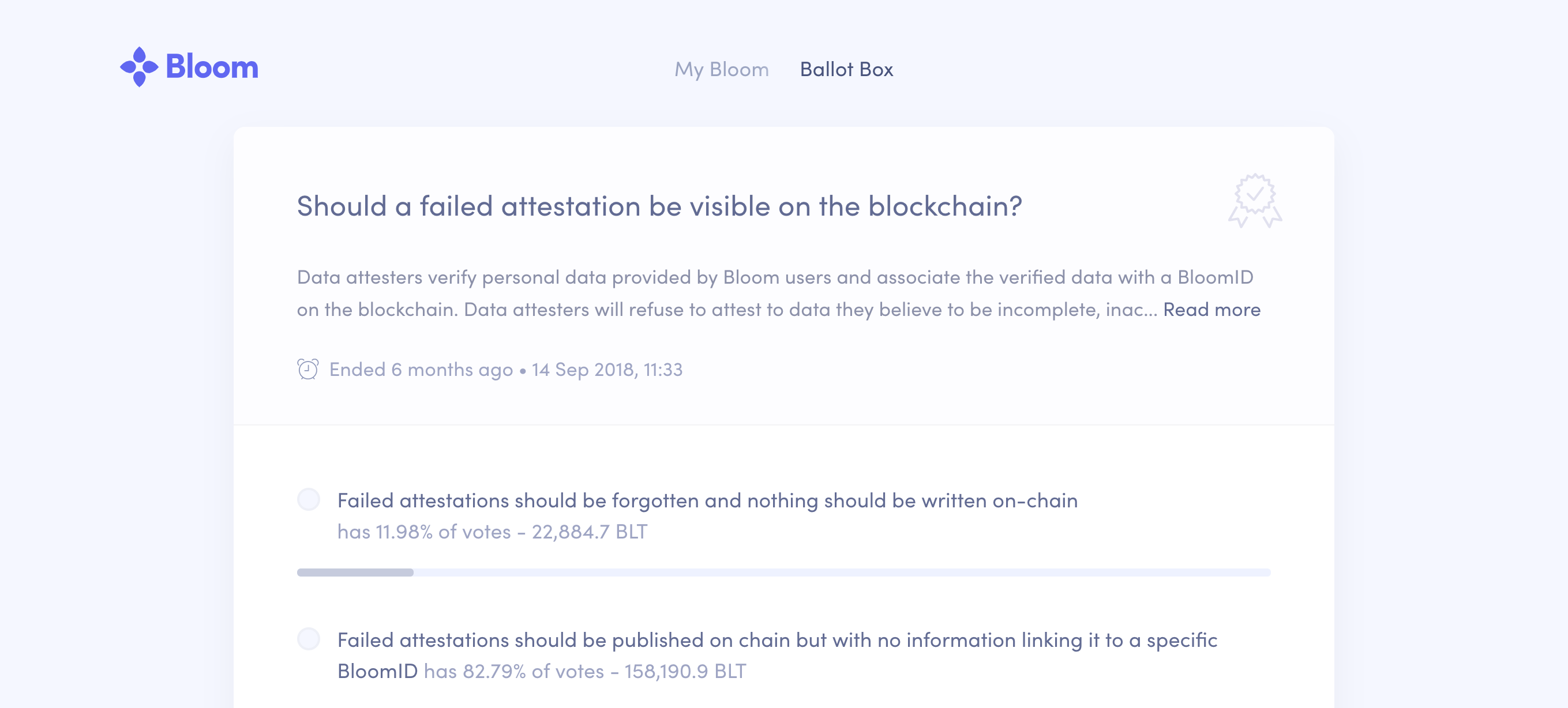 Implementation
For a technical deep dive into how authentication, attestations, and migration works without MetaMask check out the related blog post: How Does the Bloom Web App Work?
Conclusion
This was no easy feat, but something we believe is well worth the effort. Bloom is dedicated to building groundbreaking technology and workflows for the everyday person, leading the way forward in developing intuitive user experiences in an antiquated industry, and delivering modern technology that enables increased security, transparency, and financial access. This is just the latest installment in how Bloom is leading the way in blockchain UX.

---
Bloom: Take Control of Your Credit & Identity
Bloom is a blockchain solution for identity security and cross-border credit scoring, restoring ownership and control of identity information and financial data back to consumers. By decentralizing the way that information is shared between untrusted parties, the system reduces the risk of identity theft and minimizes costs associated with customer on-boarding, compliance and fraud prevention.
Together, we are paving a path for a fairer and more secure credit system, redefining the way that credit and finance are conducted.
To learn more about the latest with Bloom: