Introducing Delegated & Mobile Voting: Removing Transaction Fees for Easy Voting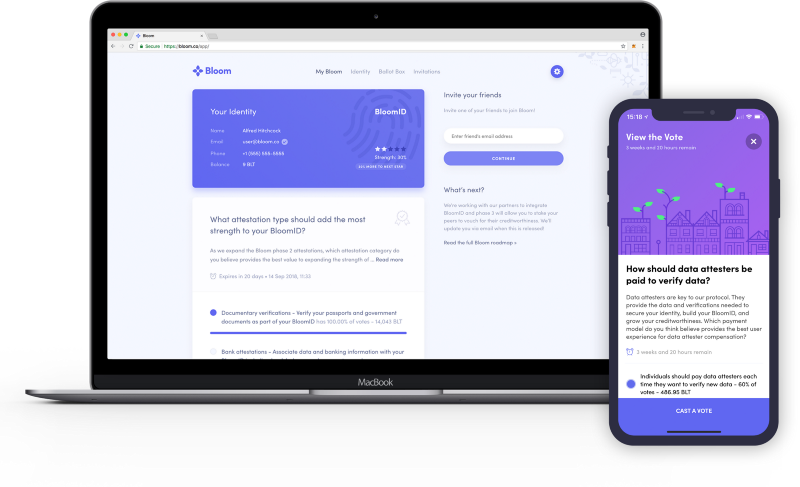 Together, we are paving a path for a more fair and secure credit system, redefining the way that credit and finance are conducted. Bloom is driving the transition from a central corporate-led system to a decentralized community led one.
Your vote plays a critical role in shaping the future of credit.
Bloom regularly releases polls on critical issues with regards to data attestations, research, initial markets and more. I'm proud of our passionate community who have participated and made their voices heard.
We're excited to announce the release of transaction fee-free voting, the next stage of voting enabling more people to have a voice in protocol-level decisions.
The community has been incredibly passionate about the future of the protocol. It's been amazing to see spirited, productive debates about BLT staking, community protocols, and more. This was the most requested feature over the past few months, and a natural progression in the advancement of voting.
We have crossed major milestones over the past year, enabling users to create a BloomID, introducing new attestations, creating a novel UX, developing a mobile app, and more. Momentum has never been faster.
New Contract: No Transaction Fees in Voting
From Day 1, Bloom has cared deeply about seamless user experiences and product adoption. As we look forward, it's important to us that users have a great experience and it's easy to do the things that are most important to you.
Thus, we're making voting easy for you. With the newest release of our VotingCenter contract, you will no longer have to pay transaction fees.
The VotingCenter contract enables users to eliminate transaction fees during voting. You will be able to delegate your vote to Bloom to vote on your behalf. This means that Bloom will pay for transaction fees on your behalf.
Of course, voters can still choose to vote by interacting with the smart contracts directly, paying the associated fees.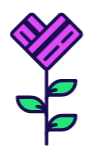 How It Works
We deployed a new VotingCenter contract that enables Bloom to submit votes on the behalf of users. Here's a breakdown of how it works:
Users will sign their intended vote with their Metamask wallet or with the mobile app.
Then Bloom submits the vote to the Poll contract on their behalf.
Each signature contains the choice, the poll address and a random nonce which makes the vote single-use.
Note: If a user changes their vote, Bloom cannot replay old signatures and change the vote back.
As always, users can choose to use the delegated transaction features or they can choose to interact with the contracts directly, paying the associated transaction fees.
Vote in the Newest Polls
Make your voice heard in the latest polls and vote with no transaction fees. Check out the latest polls. Login to Bloom to vote!
Here are some of the latest poll questions:
What attestation type should add the most strength to your BloomID?
As we expand the Bloom phase 2 attestations, which attestation category do you believe provides the best value to expanding the strength of BloomID and BloomIQ? Keep in mind, you are always in control of this information. The data is only shared with parties you allow.
Documentary verifications — Verify your passports and government documents as part of your BloomID
Bank attestations — Associate data and banking information with your BloomID including bank balance and payment records
Social media attestations — Link multiple accounts to your BloomID
Utility Bill Data — Associate repayment data from your utility company with your BloomID
Should a failed attestation be visible on the blockchain?
Data attesters verify personal data provided by Bloom users and associate the verified data with a BloomID on the blockchain. Data attesters will refuse to attest to data they believe to be incomplete, inaccurate or fraudulent. How should failed attestations be handled?
Failed attestations should be forgotten and nothing should be written on-chain
Failed attestations should be published on chain but with no information linking it to a specific BloomID
Failed attestations should be published on-chain and associated with a BloomID
What should happen if a user loses control of their BloomID?
Bloom gives users unprecedented control over their personal information. Users hold the only keys to a centralized repository of their verified personal information. However, users now also have the responsibility to safeguard their device and data backups. If someone's device becomes compromised, what should happen to their attestations?
All attestations become invalid and the user starts over with a new BloomID. This prevents a malicious actor from using the leaked data to impersonate the user
The user selects which attestations should be invalid based on what they believe was compromised
The user appoints trusted people who can vote to recover their BloomID or wipe it
Check out the rest of the questions inside Bloom!