Catch Bloom at CardCon Orlando
Bloom is excited to speak at CardCon as part at FinCon 2018.
We'll be joining fellow credit industry and consumer credit industry professionals, journalists, and leasing speakers this week at CardCon.
CardCon is The Convention for Credit and Credit Card Media that's held annually before FinCon, at the same hotel and conference center. It features presentations, panel discussions, and networking events that appeal to the community of writers and bloggers who cover the credit card and consumer credit industries. It's also a great opportunity for networking with affiliates, media, card issuers and industry representatives. The conference will feature the following:
The latest information about credit cards from industry leaders.
In-depth information about credit histories, credit scores and the changing regulatory environment.
The unique aspects of credit card affiliate marketing and how to grow the income of your business.
Bloom Speaking at CardCon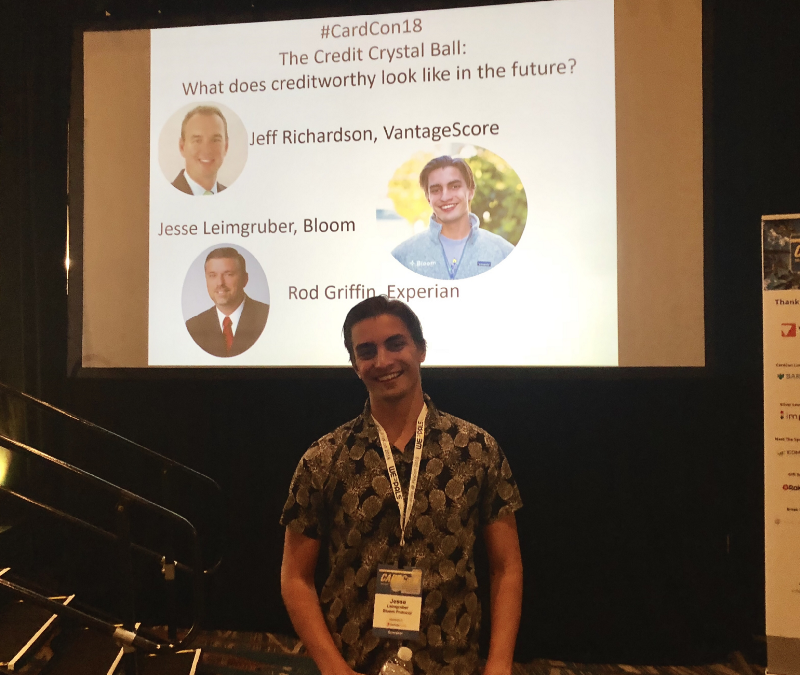 Jesse Leimgruber will be speaking on a panel hosted by Jeff Richardson. Jeff is the Vice President and Group Head — Marketing & Communications, for VantageScore.
"We're excited to be on stage to share insights about Bloom with industry veterans and make in-roads into driving the future of credit," shares Bloom speaker Jesse.