Introducing Advisor: Geoffrey Arone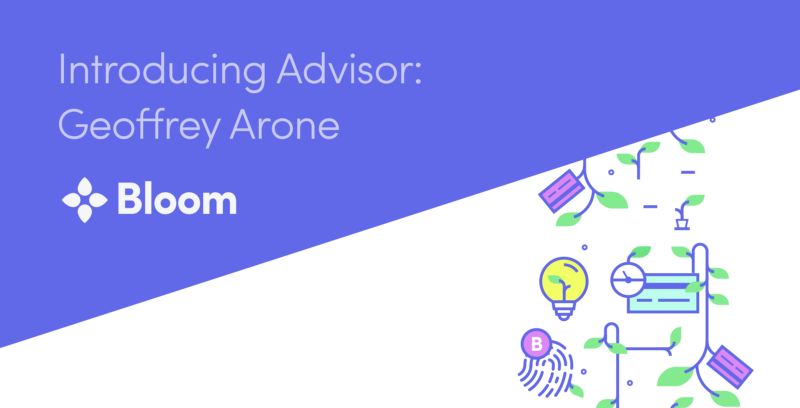 3 billion humans cannot access basic credit services. In many economies, generations of people are governed by a dark underworld of illegal lending.
Despite a wealth of data available around the world, the credit data industry today is fractured:
People are forced to rebuild credit from scratch when they move to a new country.
Billions of people around the globe are still considered "credit unscorable," forcing them into taking out dangerous, informal loans.
Many governments generate credit scores based on religion, political affiliation, and voting status, instead of data.
In the United States, 45 Million Americans (including many financially savvy millennials) still do not have a credit score. This often restricts them from owning a home or starting a business.
Bloom believes in a brighter future, built on global inclusion, decentralization, security and data.
This is why we are excited to announce that Geoffrey Arone is joining as an advisor to Bloom.
Geoffrey is an innovative expert in credit. He will advance Bloom's mission and passion to advance the credit industry, and empower individuals to become advocates of their own credit.
Overhauling credit and identity for Experian
Geoffrey is a serial technology entrepreneur and seasoned executive in data and credit, with over 20 years of product leadership.
Geoffrey served as the Chief Scientist for Experian Consumer, and was the SVP of Product Innovation for Experian Global. Experian is one of the "Big Three" credit-reporting agencies, alongside TransUnion and Equifax. It collects and aggregates information on over one billion people, employs 17,000 people, and generated $4.6 billion in revenue in 2016.
As the Chief Scientist and SVP of Product of Experian, Geoffrey identified and developed new products worldwide, and reported directly to the CEO. He oversaw the complete overhaul of consumer-facing credit and identity products. He led key experiments and the expansion of emerging markets and new technologies.
In addition to serving as Chief Scientist and SVP of Product while at Experian, Geoffrey also served as Experian's VP of Marketing Strategy and Innovation. He developed consumer forensics and insights, distribution strategies, and market expansion strategies.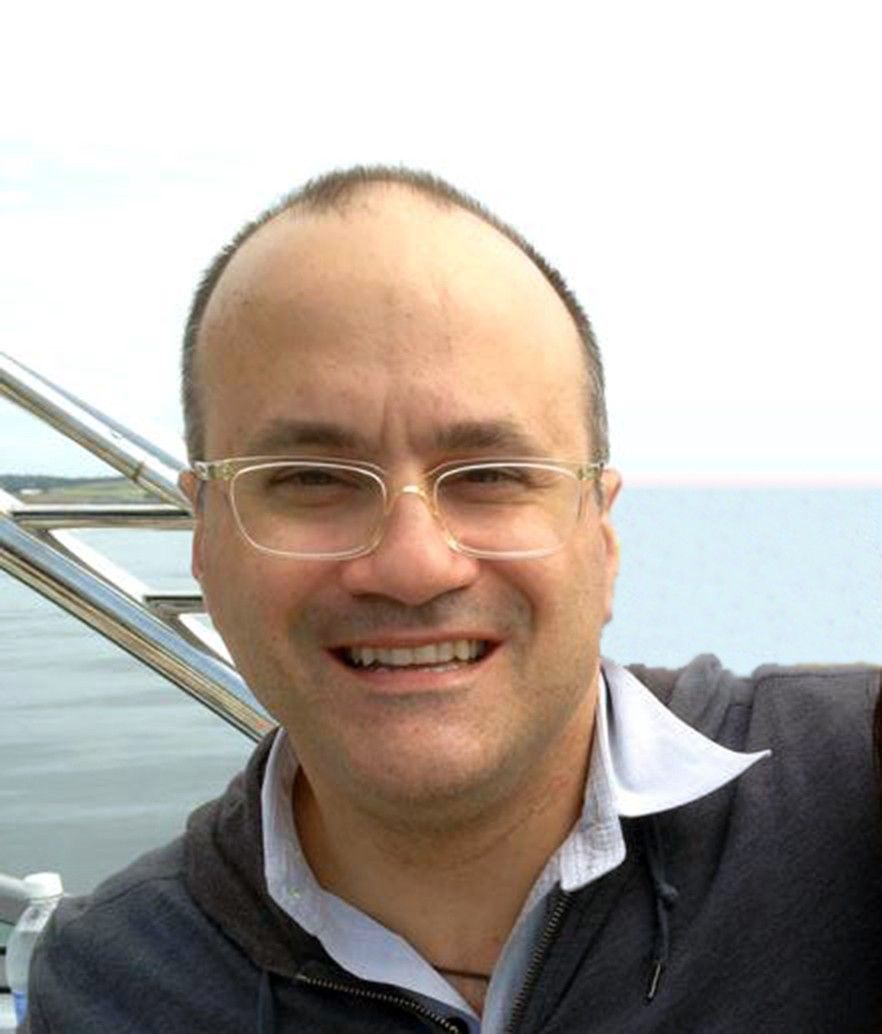 Serial Innovator
Following Geoffrey's work at Experian, he was regarded as one of the "industry's best forward thinkers." He went on to become the Chief Product Officer at Whitepages, which attracted over 50 million monthly users.
He navigated Whitepages through the evolving landscape of digital identities. He led product opportunities that empowered users to safeguard the accuracy and authenticity of their digital identities.
Geoffrey's passion for technology and innovation has spanned his entire career. He founded three startups: Flock, Dancejam, and SafetyWeb. Flock was an innovative, highly acclaimed social web browser, sold to Zynga. Dancejam was a video competition platform, acquired by Grind Networks. SafetyWeb was a comprehensive service for parents to monitor and guard their children's online reputation, privacy and safety. SafetyWeb was acquired by Experian in 2011, and Geoffrey was brought on to further innovate rapidly expanding areas in identity management.
Geoffrey holds a Sc.B. in Neural Science from Brown University, and started his PhD in Neural Science before dropping out to move to Silicon Valley. He has an MBA from the MIT Sloan School of Management.
He holds three patents, two in structured metadata architecture and one in identity data management.
Expanding Bloom's Global Vision
By creating a decentralized attestation based system, Bloom leverages blockchain to analyze and store data in way that was previously impossible. Bloom puts individuals at the forefront of their financial future, expanding control and access to financial services. At the same time, Bloom aims to prevent fraud and increase global security.
"Credit reporting and scoring should accurately reflect one's likelihood to honor a financial commitment. It should not be scary or surprising. The reason users dread it is because centralized agencies leave users with little to no control over their scores. Bloom's approach to decentralized credit scoring will transform the industry by empowering credit consumers while providing more reliable information to businesses," said Geoffrey Arone.
Geoffrey will be advising on infrastructural decisions for decentralized data, Bloom's go-to-market plan, and contributing key industry insights to navigating the world of global credit.
"Geoffrey offers incredible insights in navigating the credit space and brings more than 20 years of leadership and entrepreneurial success to the team. The Bloom team is incredibly excited to work closely with Geoffery to expand our mission of creating a global and inclusive credit infrastructure," said Bloom co-founder, Jesse Leimgruber.