Former Experian Chief Scientist Geoffrey Arone Joins Bloom as COO
Former Experian Chief Scientist and Arrington XRP Partner will lead Operations and Business Development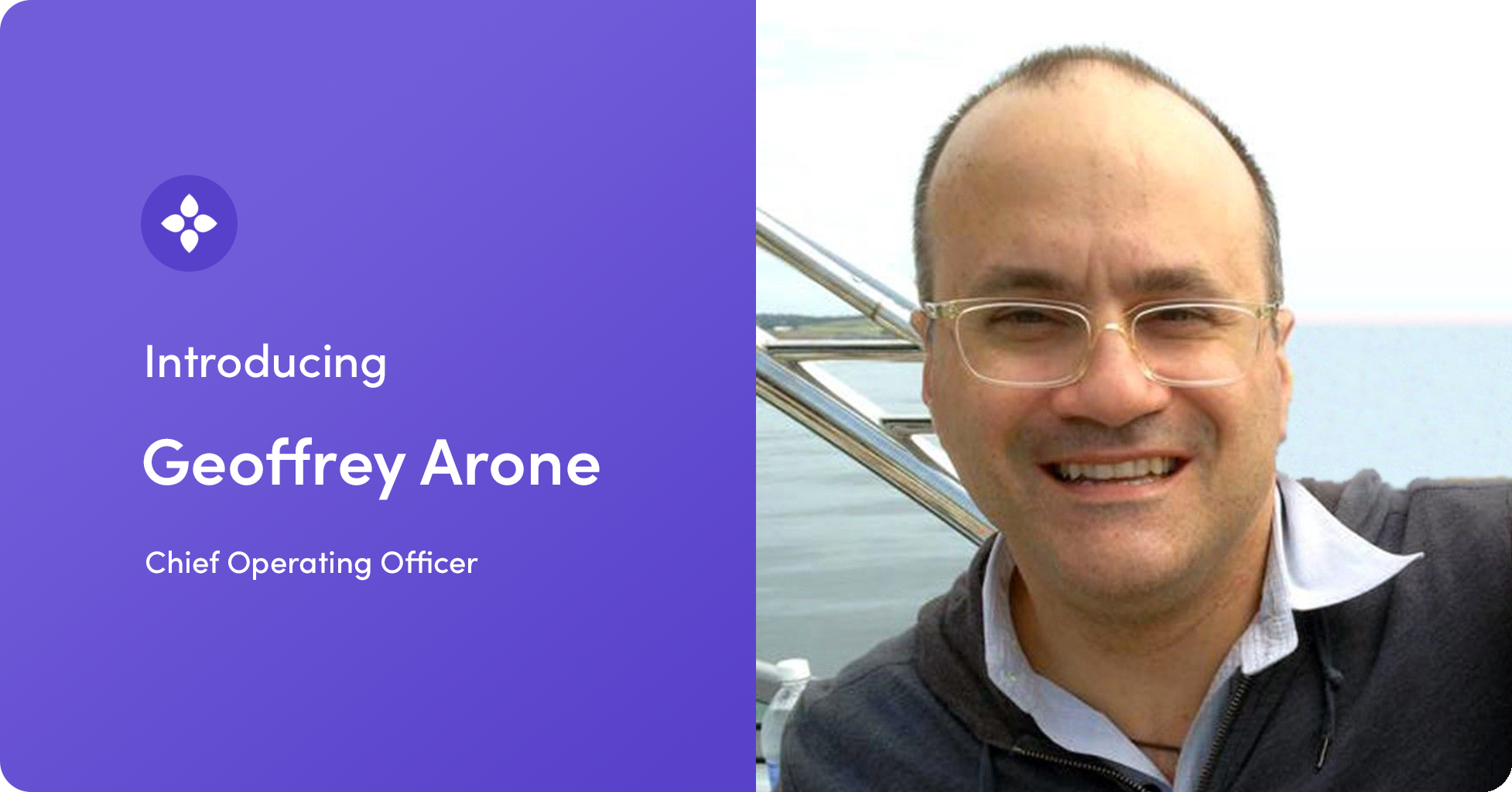 We are excited to announce that blockchain and credit innovation expert Geoffrey Arone is joining Bloom as COO. Geoffrey is a serial technology entrepreneur and seasoned executive in data and credit, with over 20 years of product leadership.
Previously, Geoffrey served as the Chief Scientist for Experian Consumer, and was the SVP of Product Innovation for Experian Global. There, he oversaw the complete overhaul of consumer-facing credit and identity products, and led key the expansion of emerging markets and new technologies.
Following Geoffrey's work at Experian, he went on to become the Chief Product Officer at Whitepages, which attracted over 50 million monthly users. He navigated Whitepages through the evolving landscape of digital identity and led product opportunities that empowered users to safeguard the accuracy and authenticity of their digital identities.
Geoffrey was also a founding partner of Arrington XRP Capital, a digital asset management firm, alongside Michael Arrington. While at Arrington XRP, Geoffrey and his partners raised over $100 million and oversaw investment in dozens of blockchain companies. He now serves as an advisor to the fund.
"Geoffrey's insight and years of industry experience as a former Chief Scientist and SVP of Product Innovation will power Bloom forward and provide tremendous value to the team. We are always strategizing the best methods to deliver upon consumers' expectations, while providing solutions to today's real-world problems. We are thrilled to have him join our team and expand our mission of creating a global and inclusive credit infrastructure," noted Jesse Leimgruber, Co-Founder of Bloom
Bloom's mission of restoring ownership and control of identity information and financial data back to consumers is expected to be propelled forward by Arone's experience of developing innovative consumer-facing credit and identity products. His expertise in consumer insight, distribution and market expansion strategies adds impressive strength to Bloom's current portfolio of talent. Arone's leadership as COO will help the founding team continue to execute on their vision.
"I've been a fan of Bloom since day one. I found their dedication, their ability to execute, and the quality of the people truly inspiring. After advising Bloom for the past year, I realized that I wanted to be a part of the team that delivered on such a big vision. The team has done a tremendous job so far, and I will do everything I can to help the company achieve escape velocity," said Arone.
About Bloom
Bloom is a blockchain solution for identity security and cross-border credit scoring, restoring ownership and control of identity information and financial data back to consumers. By decentralizing the way that information is shared between untrusted parties, the system reduces the risk of identity theft and minimizes costs associated with customer on-boarding, compliance, and fraud prevention.
Together, we are paving a path for a fairer and more secure credit system, redefining the way that credit and finance are conducted.
To learn more about the latest with Bloom: