Bloom is Now a Top 10 DApp by Number of Users
We are proud to share that Bloom is now a top 10 dApp by number of users.
According to State of the DApps, there are more than 1200 projects built on Ethereum. DApps — short for 'decentralized application' — are applications running on Ethereum. These applications are typically built using smart contracts. In general, either a portion or all of their data held in Ethereum's decentralized blockchain.
DApps have the promise to revolutionize the world. They can operate free of influence from a central government, monopoly, and without censorship. This is why Ethereum and Ethereum based tokens have seen a boom in the past few months.
Despite this promise, dApps are still in the early stages. With the exception of Cryptokitties and Etherdelta, few dApps have reached the mainstream crypto audience.
Bloom's mission is to create a user friendly DApp which mimics the experience of a traditional application.
Over the past few months, we have been hard at work — heads down in creating a product the entire crypto space can rally behind. Our upcoming Phase 2 launch will bring numerous features and enhancements towards a better user interface, additional attestations to the Bloom network, a mobile app, and renewed interfaces that are friendly to both crypto newcomers and experts.
While there is much progress to be made on the Bloom dApp, we've already seen a huge uptick in users, and we are proud to announce that we've became one of the most heavily used dApps to date.
Where does Bloom Stack Up?
This past week, Bloom hit number 2by amount of 24h activity on the dapp and top 10 by weekly activity.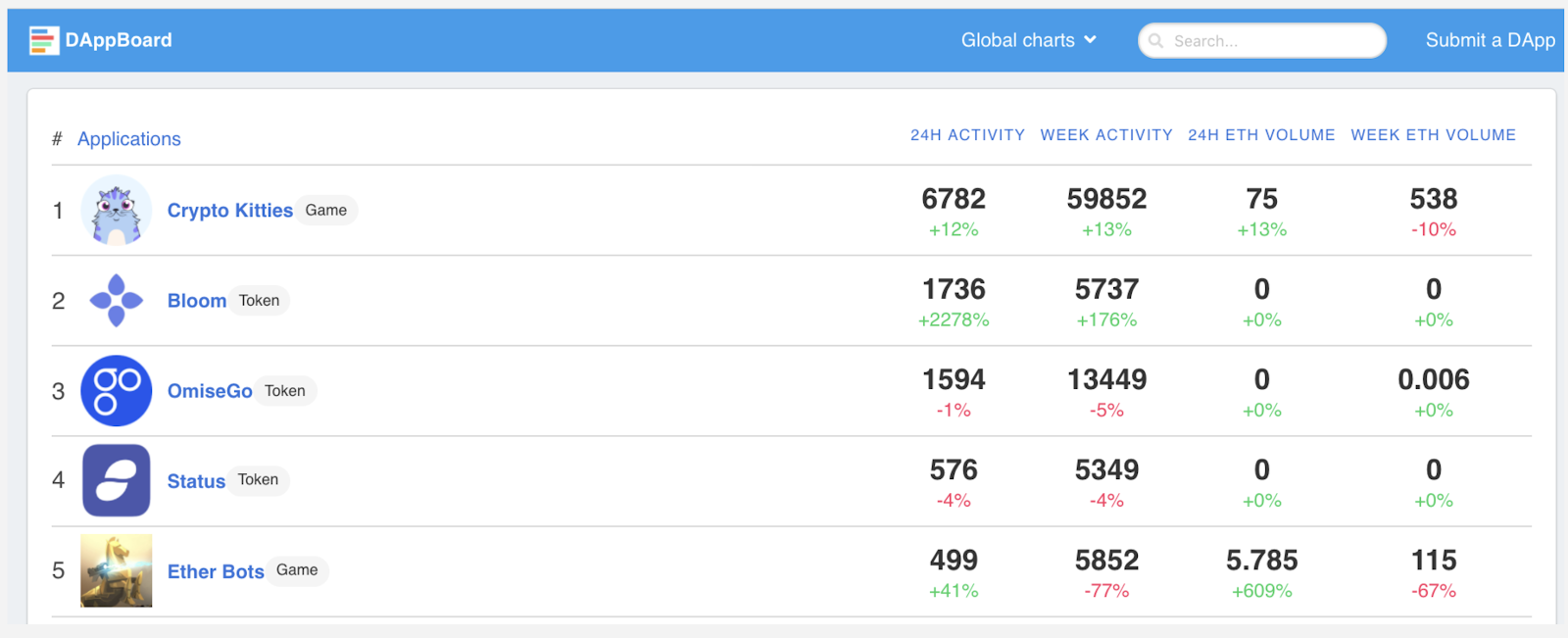 Token Holders are Converting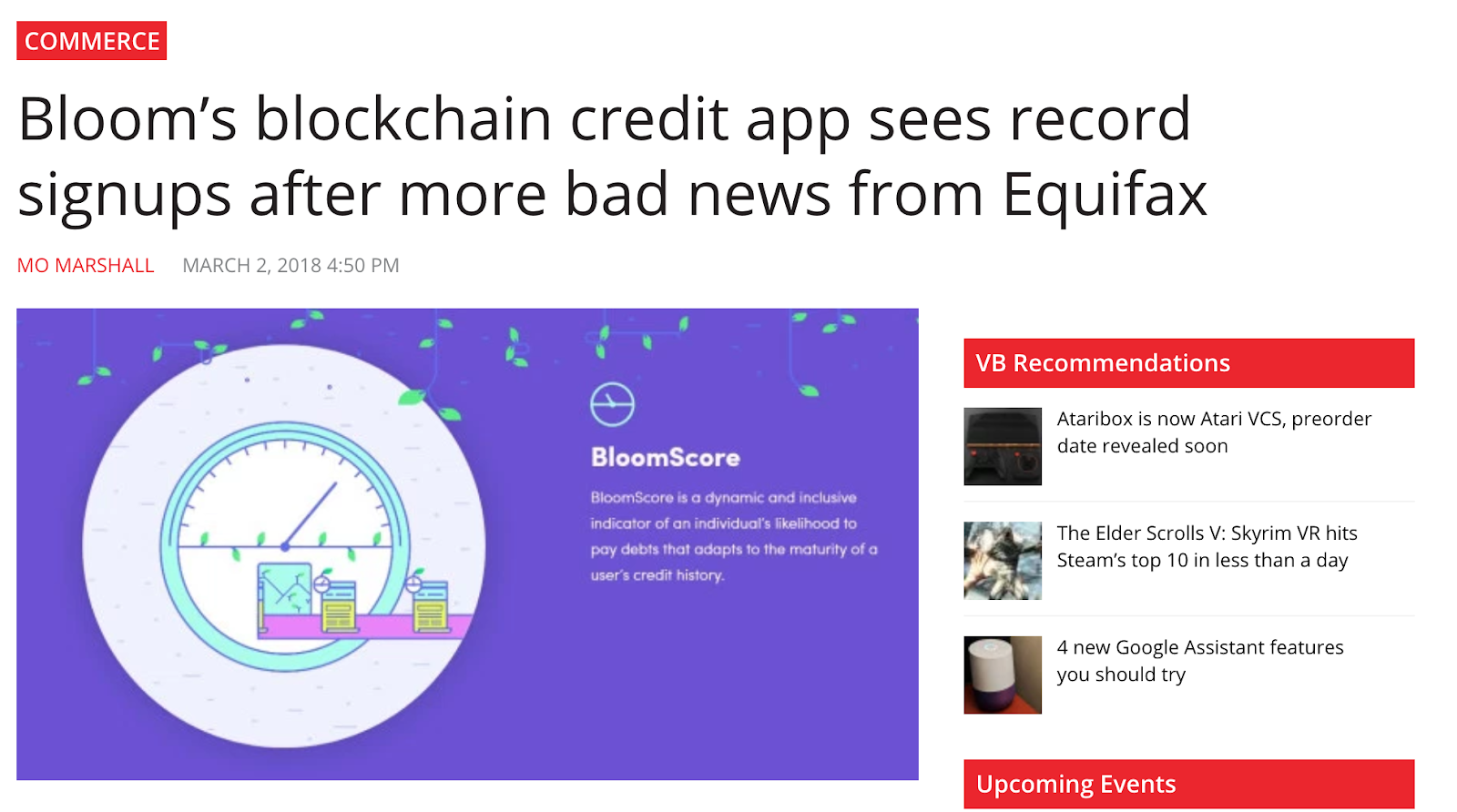 We are proud to have a passionate and large community. We focus heavily on converting our community into actionable holders. Because Bloom has a live Mainnet dApp, equipped with voting, invites and registration, we have seen significantly above average conversion rate from passive community members to active holders.
In total, Bloom Token (BLT) has surpassed more than 11,000 holders of the token.
Where is Bloom Headed?
Focus on User Experience
With a focus on UX, Bloom has put in place mechanisms to make it easy to complete next steps and convert token holders.
This vision will continue to our mobile dApp. For example, there is a strength indicator which gamifies the online experience and makes it easy to see how complete your profile is. You can see in the example below what your identity profile may look like if you've created a BloomID and are in the process of fleshing out your profile.

Snapshot of Key Stats**
Total people who have registered for Bloom News: 66,296
Total Members in Slack & Telegram: 24,736
Number of Token Holders: 17,022
Total people using Phase 1 of the dApp: 10,428
Learn More About Bloom
** Updated: Key stats updated April 2, 2018.